US Markets Higher as Visa & Nasdaq Surge... | Iron Ore Rallies 5% as BHP Slows Production |
---
Good morning, An early start for us this morning as we fly into Sydney for a 24 hour "adventure" Does an adventure constitute 16 meetings in 24 hours? Is that even possible? For those that can't catch up this time around, PEAK will run a special Sydney event later in the year .. maybe a wine & cheese night? A great opportunity to meet the team and share some laughs and nibbles together, in a relaxed environment. So how did we go last night? US stocks rallied (Dow up ~ 88 points), as Visa topped analyst forecasts and Nasdaq rallied to a record…. Iron ore jumped by over 5% as BHP's production slows…….. Have we found a bottom??? Iron ore- chart (see attached) Commodities were generally mixed with Crude oil up slightly, Gold down 1.3% and the AUD/USD trading around $0.7760 The SPI is pointing to 27 points rise this morning.
---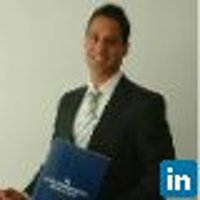 Executive Director
Peak Asset Management
Prior to founding PEAK Asset Management, Niv headed up HC Securities, spent three years growing Halifax Investments capital markets division and also worked on the wholesale desk at Macquarie Bank, servicing a wide range of institutional,...
Expertise
No areas of expertise