US Masters Residential Property Fund reports loss for 1H16, but revenue up 50%
---
US Masters Residential Property Fund (URF), an ASX listed fund that invests in US residential property, reported a 1H16 operating loss of $12.2m driven by a significant increase in interest expense and a net loss in foreign currency. Revenue continued to improve in 1H16, up 50% on the pcp, as a result of the increased number of properties leased out over the period. As the Fund continues to increase the number of properties available for rent, revenue will continue to improve. The Fund had $108m cash at 30 June 2016, however we note that the $97.6m of this was proceeds from borrowings. The Fund had a current ratio of 1.4 at 30 June 2016. However, the balance sheet has strengthened since the recent $102.9m capital raising.
---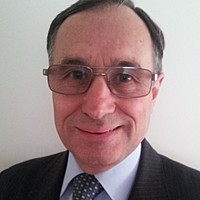 Independent Investment Research
Peter has 35 years' experience in the banking and finance industry, including 15 years as an equities analyst. Peter was a sector head in the equities research team at Morningstar with a focus on consumer and industrial companies.
Expertise