US on the path to "Making Inflation Great Again"
---
Local market was aimless and finished mainly flat on another low turnover day. The trend suggests that we are heading to four weeks of low turnover holiday season. Tech and Staples were the best sectors while Banks were doing the heavy lifting for the index. Utilities and Energy were the worst hit today while markets were in a risk off mode and such that higher USD weighed on commodities and AUDUSD.
Global markets are on standstill as US inflation data takes center stage tonight. Anything above or near 2.50% will start the markets on the path to inevitable taper tantrum pathway as a lead up to rate rise cycle. We are expecting inflation to keep rising over the next 3-6 months with growth and then both to settle. Growth is likely to settle lower than inflation but markets are not paying attention to that yet. US Fed has been on a media blitz to calm markets ahead of a decent pop coming. Historical trend of rolling 5 year cycles suggest that inevitable inflation rise over 2.50% in the next six months will trigger the chat of tapering QE ahead of rate rise in 2022. Market implied rate rise in 2022 is 90% while US Fed chair flipped his mantra of no rate rises in 2-3 years to "unlikely to see a rate rise this year". China is tightening as their inflation starts to pick up. China has started to export inflation and currency devaluation in recent months and that has already pushed US producer price index to all time high. Unless US corporates are absorbing the costs, we should see inflation pick up. US corporates are ramping up buybacks over capex. My money is not on US corporates taking a hit to their margins to help the economy. Capitalize the gains and socialize the pains is the beauty of US corporates. Time will tell how it unfolds tonight but volatility will not remain this low for too long.
Shanghai composite is once again testing the 200 day moving average despite the world leading post pandemic recovery. China has a way of sending warning signals to the global markets but will they listen…time will tell.
China latest data point in trading came out today and exports were weaker than expected while imports were better than expected. Given the robust nature of the Chinese recovery, markets are expecting lower need for stimulus going forwards.
Comments from Trading Economics … "Exports from China rose by 30.6 percent year-on-year to USD 241.1 billion in March 2021, compared with market consensus of a 35.5 percent growth and a 60.6 percent jump in January-February combined, amid a further recovery in global demand and solid manufacturing activity globally in the wake of the COVID-19 pandemic. In February exports jumped 154.9 percent from a year earlier. Exports to the US surged 53.6 percent to USD 38.7 billion."
Comments from Trading Economics … "Imports to China jumped 38.1% yoy to USD 227.3 billion in March 2021, after a 22.2% growth in January-February combined, and far above market estimates of a 23.3% rise. This was the sixth straight month of growth in inbound shipments and the strongest pace in four years, boosted by improving domestic demand in the wake of the COVID-19 crisis, continued fiscal stimulus, and higher commodity prices. Arrivals grew in terms of volume for crude oil (20.82%), natural gas (26.06%), unwrought copper (24.98%), copper ore & concentrates (22.03%), iron ore (18.85%), steel products (16.27%), soybeans (81.63%), edible oil (66.10%), rubber (18.11%), and meat (11.43%). In contrast, purchases of coal fell (-1.81%)."
Comments on US market last close… US market was slightly negative inline with global trend as everyone waits for US inflation data tonight and what that means. RUSSELL -0.4%, NASDAQ -0.4%, DOW -0.2% and S&P flat. Little movement in bonds or currency but commodities were moving a bit more. Oil up while Gold and Copper down. Tech and Energy sector were the drag on the indices while Retail and Property were the best sectors. US Fed called it a inflection point but it's more like the inflation point as the data comes out tonight. Shanghai composite is falling again and will test 200 day MA today. China leads and the rest follows... in markets, inflation and asset bubbles. WHO warns on exponential COVID case growth driven by variants and even US has a few states going out of control. India is blowing up and that's assuming they are counting better than China. CEO of Bitcoin exchange Kraken has warned regulatory crackdown on cryptocurrency is coming. There is a lot of moving parts and expect volatility to pick up in the next few days.
Full SUNSET STRIP report with end of day market stats are on the attached link.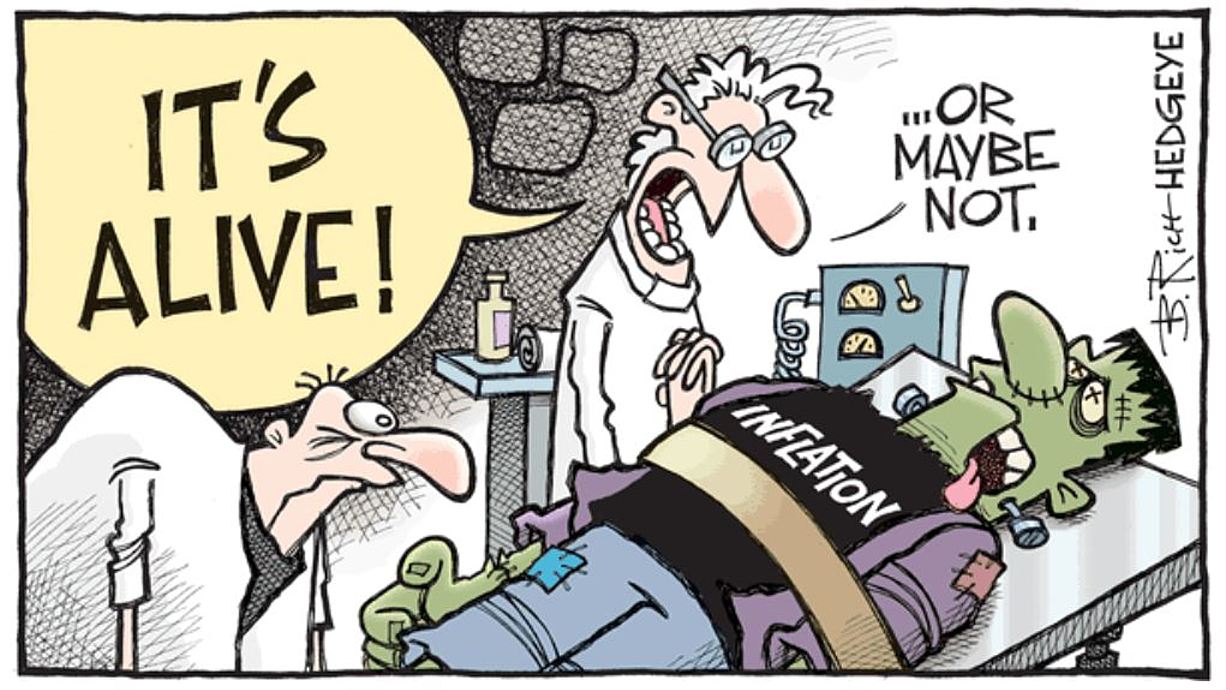 ........
Deep Data Analytics provides this financial advice as an honest and reasonable opinion held at a point in time about an investment's risk profile and merit and the information is provided by the Deep Data Analytics in good faith. The views of the adviser(s) do not necessarily reflect the views of the AFS Licensee. Deep Data Analytics has no obligation to update the opinion unless Deep Data Analytics is currently contracted to provide such an updated opinion. Deep Data Analytics does not warrant the accuracy of any information it sources from others. All statements as to future matters are not guaranteed to be accurate and any statements as to past performance do not represent future performance. Assessment of risk can be subjective. Portfolios of equity investments need to be well diversified and the risk appropriate for the investor. Equity investments in listed or unlisted companies yet to achieve a profit or with an equity value less than $50 million should collectively be a small component of a balanced portfolio, with smaller individual investment sizes than otherwise. Investors are responsible for their own investment decisions, unless a contract stipulates otherwise. Deep Data Analytics does not stand behind the capital value or performance of any investment. Subject to any terms implied by law and which cannot be excluded, Deep Data Analytics shall not be liable for any errors, omissions, defects or misrepresentations in the information (including by reasons of negligence, negligent misstatement or otherwise) or for any loss or damage (whether direct or indirect) suffered by persons who use or rely on the information. If any law prohibits the exclusion of such liability, Deep Data Analytics limits its liability to the re-supply of the Information, provided that such limitation is permitted by law and is fair and reasonable. Copyright © Deep Data Analytics. All rights reserved. This material is proprietary to Deep Data Analytics and may not be disclosed to third parties. Any unauthorized use, duplication or disclosure of this document is prohibited. The content has been approved for distribution by Deep Data Analytics (ABN 67 159 532 213 AFS Representative No. 1282992) which is a corporate approved representative of BR Securities (ABN 92 168 734 530 and holder of AFSL No. 456663). Deep Data Analytics is the business name of ABN 67 159 532 213.