US Payrolls Drive Global Markets Higher... | USD To Weigh on Commodities Short-Term... | Federal Budget... In Focus...
---
Good morning from freezing Melbourne… Yes, we are back and yes, we are wearing our scarves, however markets were up strongly on Friday night (Dow up 267!)… So we have "mixed" emotions as we get set for another busy week on markets.. Surely, this week will be a better week then last week……. On Friday night in the US, US payroll figures were better than expected (223,000 new jobs created in April), signalling that the American economy continues to power along……. We expect to see a pickup this week in the USD, putting pressure on commodities, short-term. Here in Australia, following the worst week in over two years, this week will see some buying in the "beaten-up" blue-chips, as 2.00% interest rates drives SMSF away from cash… However, it will be this weeks' Federal Budget, which will be the mostly eyed piece of economic and fiscal news… Who will be the main winners? Who will be the largest losers? Will our government reduce corporate tax rates and drive spending? These are all questions that we be covered tomorrow night.....
---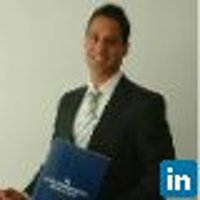 Executive Director
Peak Asset Management
Prior to founding PEAK Asset Management, Niv headed up HC Securities, spent three years growing Halifax Investments capital markets division and also worked on the wholesale desk at Macquarie Bank, servicing a wide range of institutional,...
Expertise
No areas of expertise