Valuation reset bringing opportunities
---
Australian small cap results during August were better than expected, with margins largely maintained despite obvious material cost pressures. But for us, forward expectations are still too high, with more downgrades likely to come across a number of key sectors. 

Transcript

The small cap reporting season was stronger than expected. However, there were downgrades to the outlook and we expect more downgrades to come through. In terms of the FY22 small cap reporting season, it was a strong period with earnings up 13 percent year on year.

In general, the strong economic conditions allowed price increases and volume growth, which led to margins being broadly stable, and a very good outcome given the material cost pressure in the economy.
When we look forward to FY23, consensus earnings growth is for 15 percent small cap growth. We believe that is too high. In particular, there will be downgrades for industrial resources and energy companies if the macroeconomic headwinds become more apparent in the results. In particular, the negative impact of more restrictive financial market conditions.
The discretionary retail results stood out during reporting season. The results were strong, and we have a cautious outlook for this sector going forward. For the discretionary retailers, the FY22 results were very strong, with stronger than expected sales and margins. They've started FY23 strongly as well, with strong trading updates in part supported by the fact that there's a cycling COVID-19 impacted prior period where we had lockdowns.
We are cautious going forward for three key reasons on the discretionary retailers. 
Firstly, the starting point for earnings. Sales and margins are well above long-term sustainable levels. These companies have benefited from fiscal stimulus from COVID-19 and also the fact that consumers have been unable to spend on other items such as services, including travel.
The second fact that makes us cautious about discretionary retailers is the starting point for inventories. Inventories were very elevated at the end of FY22 which creates a real challenge going forward if the consumer spending does weaken. Discretionary retailers will have to discount inventory to clear that inventory, and that could cause earnings to go from above normal to below normal levels.
And thirdly, the macroeconomic environment is becoming more challenging. As we look forward, in FY23 discretionary cash flows will turn negative year over year as the cost impact of higher interest rates is felt. There will be headwinds from confidence with consumer confidence 20 percent below long-term levels, and there'll be a negative wealth impact, in particular from lower house prices.
The technology sector was notable during reporting season, in particular for what was happening from a cost perspective. A number of companies reduced costs, in particular the unprofitable technology companies, to reduce cash burn, given the more difficult equity funding market conditions. The largest cost for technology companies is wages. We saw many companies slow headcount growth, but many reduced their headcount. This will flow through to lower wage inflation for the sector. So, historically, inflation has been well above the broader economy and we'll see that rate of growth slow going forward given this change.
What's underappreciated by the market though is that, as these companies are reducing costs or slowing the rate of cost growth, there'll be an impact on future revenue growth as well, slowing as a result. If we were to think about the technology companies that will be most impacted by this change in the cost base, the ones that stand out and will have the greatest impact on revenue will be e-commerce companies and buy now, pay later companies.
The companies least impacted from a revenue growth perspective as a result of lower costs will be the true software companies. Companies that have low customer churn and the ability to increase yield.
Overall, we have a positive outlook for the small cap market going forward. The key macroeconomic concern at this point is the outlook for inflation. We believe inflation will peak in the first half of 2023 and then reduce after that period, given lower commodity prices and the reduced pressure on supply chains.
We also have a positive view of the Australian economy. We believe Australian growth will outperform Europe and also U.S. growth. Small cap market valuations have become much more attractive after the 20 percent decline we've seen this calendar year.
When you look at FY23PE multiples, the small cap market is now back to long-term averages at 15 times. Small cap companies are also in a strong position from a balance sheet perspective. They have strong balance sheets to support further M&A, share buybacks and higher reinvestment in their own businesses. From an alpha outperformance perspective, we're seeing a lot more opportunities as well. In particular, we are seeing new buying opportunities in a number of sectors, such as the property, technology and material sectors. So, we see quite a positive outlook for the market and also the ability to generate our performance going forward in a small cap market.
Finding undervalued small caps what we do
The UBS Yarra Smaller Companies Fund invests in small and medium sized Australian companies that are considered to possess strong capital growth potential. For further information, please visit our website. 

---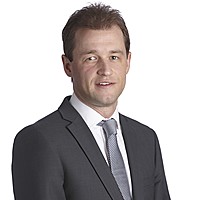 C0-Portfolio Manager
Yarra Capital Management
Michael is co-Portfolio Manager of the Firm's Smaller Companies strategy and is responsible for analysing the consumer sector and ex-100 companies within the Australian equities team. Michael previously spent nine years as an investment...
Expertise