Value investing an "egg in the face" for true believers
---
Value investing, which preaches that cheap and highly profitable companies are what investors should buy, has underperformed in a massive way for 10 years.
According to data from Kenneth French, a business professor at Dartmouth, pretty much everything has beaten value since December 2010. Buying stocks that suppress profits in favour of future growth – such as Facebook, Amazon, Netflix and Google (the "FANGs") – has proved particularly potent.
Source: Kenneth French, As of 31 March 2021.
The failure of value investing has been a bit of an egg in the face for its many outspoken proponents. Meanwhile, Warren Buffett, perhaps the most famous value investor, has changed track somewhat in recent years. He has swapped from buying companies on low price-to-book ratios like IBM and Kraft to buying growth stocks like Amazon and Snowflake instead.
But could things be set to change for value?
Value investing only works when interest rates rise
The starting point of any investment analysis is the yield on the 10-year US treasury. While yields on the 10-year are important for everyone, they are especially important for value investing. Why? Because, as a rule of thumb, value investing is most likely to succeed when interest rates are rising. The graph below from research house Fundstrat illustrates.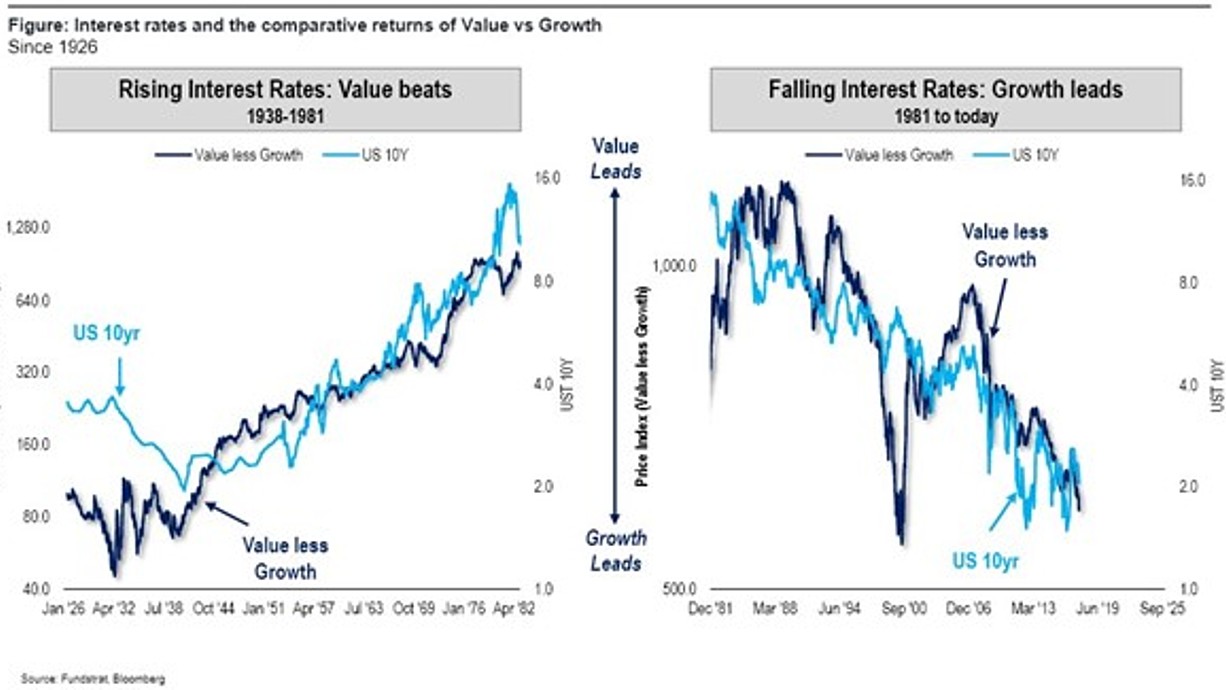 There are textbook reasons for this. Most finance courses teach that rising yields change the way companies are valued. When yields rise, the "discount rate" – which is the number used to value companies' profits – also rises. To cut a long story short, the higher the discount rate, the more "a dollar today is worth more than a dollar tomorrow". The higher discount rates go, the more companies' share prices should reflect the dollars they earn today rather than the dollars they may earn tomorrow.
This means – if textbooks and history are any guide – that any potential rebound for value investing will require yields to rise. With yields rising from 0.50% in July up to 1.77% this April, things may be looking up for value investors.
However, since the 1980s the long-term trend has been for interest rates to fall. And with Federal Reserve chair Jay Powell indicating that rates will remain low until at least 2024, there is no sign of the longer-term trend changing soon.
Vaccine optimism will help value stocks
But perhaps better news is to be found elsewhere.
When investors talk in abstract terms about "value" and "growth" they can forget to do the simple thing and just look at the companies they are buying. As value investing often involves picking the losers of the beauty pageant, investors and portfolio managers alike can be happy to skip this step.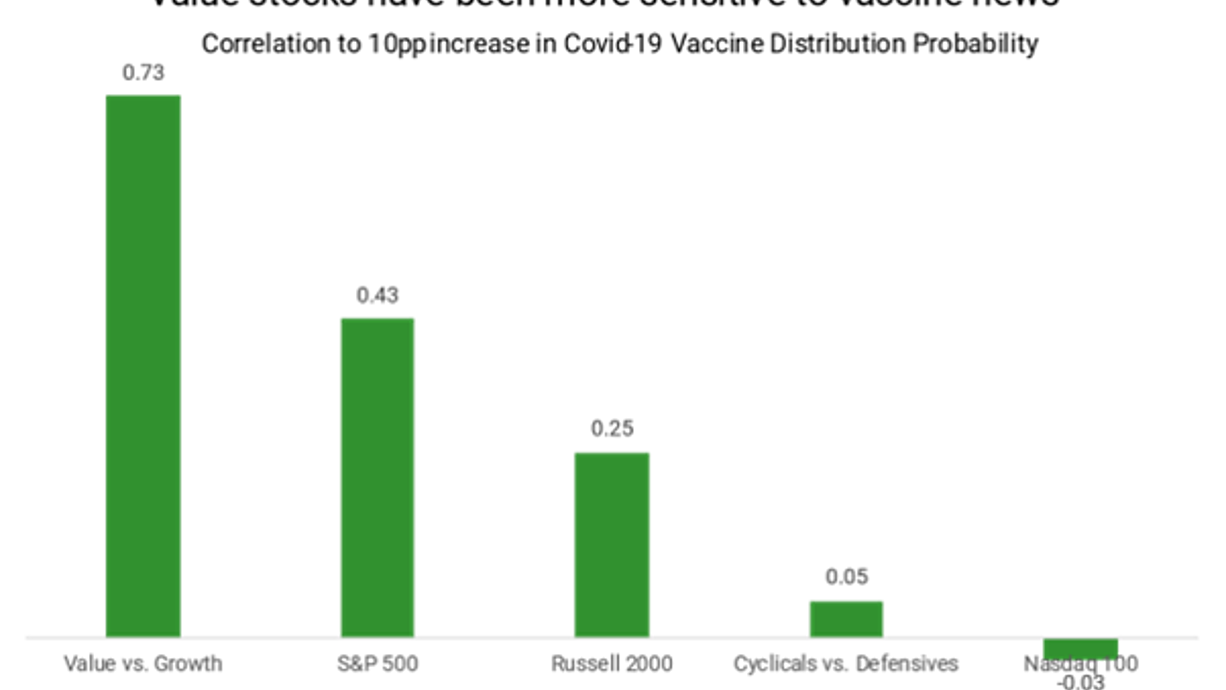 Source: Goldman Sachs Global Investment Research and GSAM. As of January 31, 2021
Looking at common value stocks, we can see that a lot of them have been hard hit by the coronavirus and related lockdowns. These include companies in oil, utilities, travel and entertainment. 
It's for this reason, Goldman Sachs argues, that value stocks have "the highest correlation to vaccine distribution probabilities." 
Said more simply: the more vaccines are handed out, the better value stocks will do.
On this basis, if the vaccine rollout in the US and around the world continues apace, value stocks could be due a rebound. While technology stocks – which have largely benefited from the coronavirus and lockdowns – could be fully or even over-priced.
So can value investing beat the FANGs in the near future?
Diversification
The future is, of course, unknowable. If only for that reason, investors may consider diversification and invest in both value and growth stocks. In this way, diversifying risk.
Access a range of opportunities
ETF Securities offer a range of ETFs across asset classes, regions, sectors and themes for your investment portfolio. Click the 'FOLLOW' button below for more of our insights.
---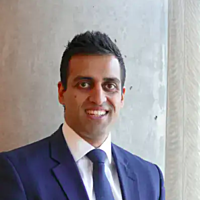 ETF Specialist & Head of Distribution
ETF Securities
Kanish Chugh is responsible for distribution covering sales and marketing strategy for institutional, intermediary and retail clients. He joined ETF Securities in 2015 and has previous experience with Fidelity International, BlackRock and...
Expertise