Value will out, catalyst or not
---
You don't need an event to release value, although it can be nice when one turns up unexpectedly. Time usually does the job for you. A member asked recently: 'News Corp has dropped a fair bit and is compelling value. However what do you see as a catalyst for this value being realised?' It's an interesting question. While you should aim to buy undervalued companies, the undervaluation can persist for quite some time. The longer it takes for a company's value to be realised, the lower your annual return will be. If you buy a company at $0.50 a share that you believe is worth $1.00, a takeover bid at $1.00 the next day means you've just made a 100% return in next to no time. If you have to wait five years for the same bid, your annual return will be 'just' 15% a year (ignoring any dividends).
---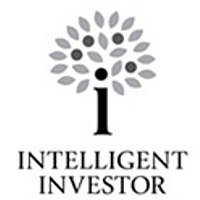 Independent Financial Research
Intelligent Investor is an independent financial research service with a 14-year history of beating the market. Our value investing approach empowers Australians to make more informed decisions to build their long-term wealth. We off structural...
Expertise
No areas of expertise