Viralytics - The Steel City's valuable contribution to defeating cancer
---
Many experts believe that cancer is gradually transitioning from a death sentence to a manageable disease condition and that 'immuno-oncology', in which the patient's immune system is harnessed to attack the cancer, will be pivotal to the transition. If you read about Melbourne businessman Ron Walker's life being saved by a new drug called Keytruda you will have heard of immuno-oncology. Viralytics is one of a number of companies around the world working on new immuno-oncology-based treatments. The company, which originated from the University of Newcastle, NSW, is trialling a virus that not only attacks the tumour directly but also prompts the patient's immune system to get involved. Viralytics is now a >A$200m company because this virus, called CAVATAK, was first shown in September 2013, in a Phase II study, to be able to hold tumours in check for longer in patients with advanced melanoma. The data since then has been good as well. In January 2011 the major American pharma Amgen paid US$425m upfront and committed to US$575m in milestones to acquire a company similar to Viralytics called BioVex.
---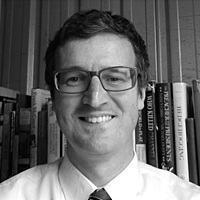 Founder and Senior Analyst
Pitt Street Research and NDF Research
I am an equity research professional who worked in stockbroking from 2001 to 2015. After 15 months doing investor relations I returned to equity research with the founding of NDF Research. With Marc Kennis I founded Pitt Street Research in July 2018.