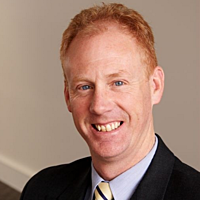 Alex Moffatt
Joseph Palmer & Sons
Good morning, two items of news from the weekend were eagerly awaited, by some at least, the third came as a complete surprise. Economics first, the US added 211,000 jobs to its workforce in April, beating all forecasts and showing a healthy rebound from the weak March number which was revised down to 79,000 from 98,000. I'm thinking the same as many of you; with such large and regular revisions to US data releases how can we be sufficiently comfortable with the first cut of data to position our investments?
The second item, political this time, is the election of Emmanuel Macron as France's president. Not only is M. macron France's youngest president, he is also the first from outside the two main parties since the modern Republic's foundation in 1958. The Euro caught a bid on the news and is trading higher against the US dollar at USD1.0998 trading over USD1.10 earlier this morning.
Now the bit of news we weren't waiting for, North Korea has "detained" an American citizen on suspicion of "hostile acts" against the state.
On to the local market and the big news from Friday was the ACCC's decision not to change the rules governing what mobile operators can charge rivals to access their networks. Telstra shares rallied strongly on the news and will follow through this morning.
We have a fair bit on this week with the high point being the Federal budget on Tuesday evening; the ABC will broadcast Mr Morrison's presentation live at 7:30pm. Elsewhere Chinese trade data is out today, Tomorrow we get an update on local retail sales in which economists are expecting a solid rise of 0.3%, the number is small but the dollars are huge, from a fall of 0.1% for March. Thursday brings the latest Bank of England interest rate decision and US wholesale inflation then on Friday US retail sales and consumer price inflation.
Today however we can quietly celebrate Victory in Europe which occurred on this day in 1945 after many tortuous years of warfare and much loss of life.
So to the numbers:
The Dow was up 55 points 0.2% at 21,006.9
The S&P500 was up 9.7 points at 2,399.2, a move of 0.4%
The FT100 in London rose 49.3 points , 0.6% closing at 7,297.4 , Japan was closed and China's Shanghai Composite index fell 0.7% to 3,103
Interest rates were mixed with our bill curve steady at 1.74% for 90 day bank paper and 1.93% for 180 day bills. 3 year bonds are at 1.85% and 10s at 2.64%. In the US 5 and 10 year notes are trading at 1.88% and 2.35% respectively.
Commodities are mixed with 3 month copper up 0.7% at USD5,585 per tonne, nickel up 1.4% at USD9,140 / tonne, gold is virtually flat us USD1,228.40 per ounce and Brent crude is also flat at USD49.40 per barrel. Iron ore fell sharply on Thursday the latest price being USD63.50 per tonne.
Index futures are suggesting a sharply higher opening this morning.
Kind regards
Alex
---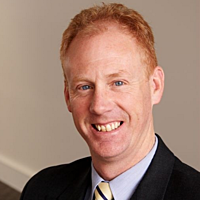 Director
Joseph Palmer & Sons
Alex Moffatt has almost 40 years' experience dealing in equity, debt and currency markets in Australia, the UK and USA. He has worked at several companies in the wealth management industry, including Schroders in the UK. A director of Joseph...
Expertise
No areas of expertise