Volatility will return like a 90s fashion trend
---
Local market delivered second consecutive positive day on decent turnover after three weeks of low holiday volumes. The main player was still the global investors buying into our market through the day for the AUDUSD exposure due to sliding USD. Miners and Energy were positive all day as weak USD pushed up commodity prices while Banks flipped from negative to positive and boosted the market. Employment update from ABS was seen as positive and helped boost Retail, Staples and Banks sector. Markets will be keeping an eye on the deluge of data coming tonight from the US…Retail Sales, Weekly Jobless, Industrial Production, Capacity Utilization et al. We had the US reporting season deliver solid financials to start last night as expected but the rest will follow. Expect rising costs and weaker currency to get a lot of airtime when market multiples need non-stop massive beats. Volatility indices are at 12 month low in US and Australia. Expect volatility to pick up next week as everyone returns from holidays. We are only a few weeks away from "Sell in May and go away" getting media coverage.
The employment update on the Aussie economy looks good on the surface but reality is different when you dig a bit deeper. We created some 70,000 jobs over the last month after creating some 80,000 the month before. Just for context, US is 14 times our population and they create about 200,000 jobs in solid economic cycles. Supposedly Australia is creating 6-7 times the US robust cycle level when adjusted for population while RBA keeps rates at 10bps. RBA obviously thinks the data is not showing what is really happening in the economy. ABS data shows that worked hours are at decade high while wages growth is nowhere to be seen. RBA suggests unemployment needs to get much lower for wages to grow above inflation. It is logical to assume that low paying part time jobs were created on government credit card and they may disappear with jobkeeper ending. We can already see more and more being transferred from full time to part time as the end of jobkeeper comes around. Time will tell on how much of that will survive without pork barreling into the next election cycle.
US export price index moved back near all time high territory. Prices for US exports rose 2.1% from a month earlier in March 2021, following a 1.6% advance in February and easily beating market expectations of a 1% gain. The 6.5% advance from December to March was the largest three-month increase since the index was first published in September 1983. The price index for agricultural exports was up 2.4% (versus 2.8% in February) and nonagricultural export prices increased 2% (vs 1.5% in February). Year-on-year, export prices jumped 9.1% in March, the largest over-the-year increase since September 2011.
US import price index hit the highest level since 2014. Import prices in the US increased 1.2% month-over-month in March of 2021, after advancing 1.3% in February and slightly above market forecasts of 1%. Import fuel prices rose 6.3%, petroleum advanced 6.7% and natural gas 3.6%. Excluding fuel, prices went up at a slower 0.8%, mainly due to industrial supplies and materials; foods, feeds, and beverages; capital goods; and consumer goods. The 4.1% increase from December to March was the largest 3-month rise for import prices since the index advanced 5.8% in May of 2011. Year-on-year, import prices jumped 6.9%, the largest annual rise since January 2012.
On the back of the rising China and US inflation, it is logical to assume that we are going into a multi-years of elevated cost pressures as seen after GFC. Not to worry…Central Banks have said that won't happen and they have a very bad track record in inflation management. What could go wrong? Time will tell.
Comments on US market last close… US market was mainly negative but bit all over the place. Import and export prices were flying and beat expectations as another indicator of higher inflation for longer. Banks started the reporting cycle and they were strong as expected given the macro environment for financials. RUSSELL +0.8%, DOW +0.2%, S&P -0.4% and NASDAQ -1.0%. Yields started tick up after US Fed QE ramped bond-buying yesterday ran out. USD remains in the slide and pushing up currencies and commodities. AUDUSD is now over 77...going higher in the medium to long term but likely to fall in risk-off. Coinbase listing finished up 31%...only CBA in the Aussie financials that is bigger...it is 6-7 times the market cap of ASX…we live in strange times. Oil bounced on US stockpile reduction while gold ticked lower, as West keeps selling to buffer their currency and the East keeps buying it. Energy and Financials were the best sectors while Tech and Retail were the worst. Bernie Madoff is dead but Ponzi schemes have now become so standard operating environment that central banks are on it. Reality is scarier than fantasy.
Full SUNSET STRIP report with end of day market stats are on the attached link.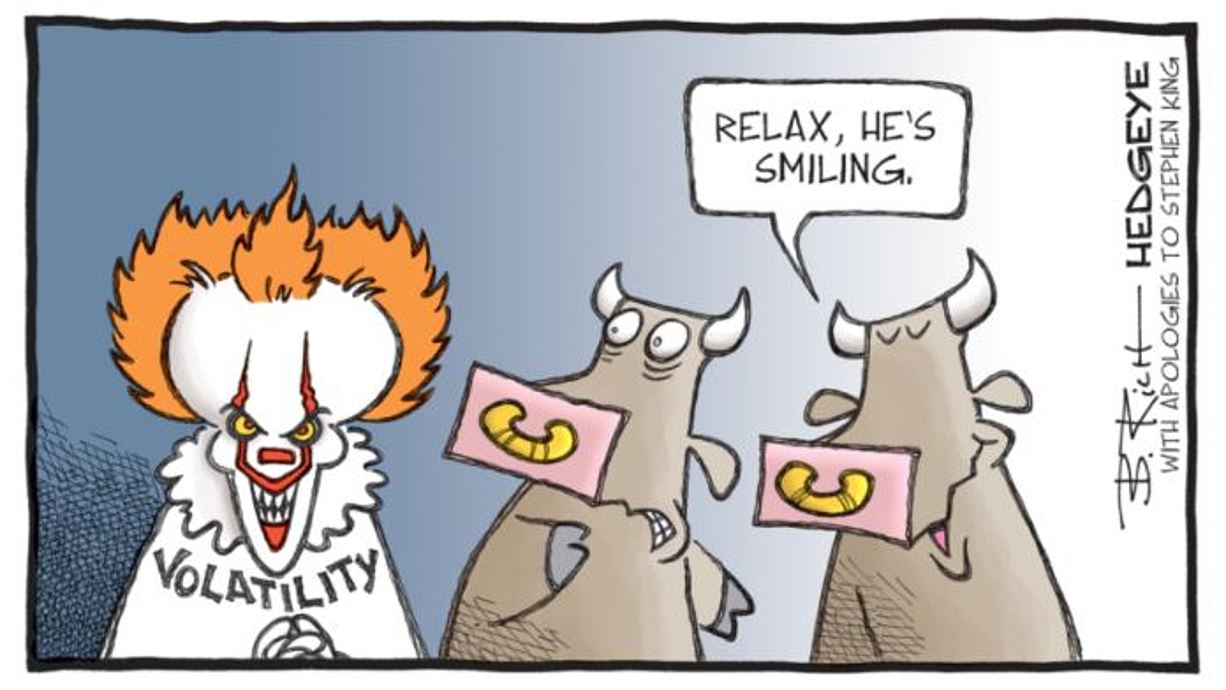 Not already a Livewire member?
Sign up today to get free access to investment ideas and strategies from Australia's leading investors.
........
Deep Data Analytics provides this financial advice as an honest and reasonable opinion held at a point in time about an investment's risk profile and merit and the information is provided by the Deep Data Analytics in good faith. The views of the adviser(s) do not necessarily reflect the views of the AFS Licensee. Deep Data Analytics has no obligation to update the opinion unless Deep Data Analytics is currently contracted to provide such an updated opinion. Deep Data Analytics does not warrant the accuracy of any information it sources from others. All statements as to future matters are not guaranteed to be accurate and any statements as to past performance do not represent future performance. Assessment of risk can be subjective. Portfolios of equity investments need to be well diversified and the risk appropriate for the investor. Equity investments in listed or unlisted companies yet to achieve a profit or with an equity value less than $50 million should collectively be a small component of a balanced portfolio, with smaller individual investment sizes than otherwise. Investors are responsible for their own investment decisions, unless a contract stipulates otherwise. Deep Data Analytics does not stand behind the capital value or performance of any investment. Subject to any terms implied by law and which cannot be excluded, Deep Data Analytics shall not be liable for any errors, omissions, defects or misrepresentations in the information (including by reasons of negligence, negligent misstatement or otherwise) or for any loss or damage (whether direct or indirect) suffered by persons who use or rely on the information. If any law prohibits the exclusion of such liability, Deep Data Analytics limits its liability to the re-supply of the Information, provided that such limitation is permitted by law and is fair and reasonable. Copyright © Deep Data Analytics. All rights reserved. This material is proprietary to Deep Data Analytics and may not be disclosed to third parties. Any unauthorized use, duplication or disclosure of this document is prohibited. The content has been approved for distribution by Deep Data Analytics (ABN 67 159 532 213 AFS Representative No. 1282992) which is a corporate approved representative of BR Securities (ABN 92 168 734 530 and holder of AFSL No. 456663). Deep Data Analytics is the business name of ABN 67 159 532 213.