Wall Street & Japanese Stimulus sends the Australian Share Market Higher
---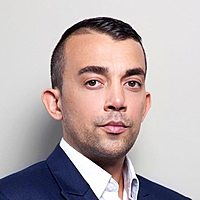 Tristan K'Nell
tknell@ccz.com.au
On the local economic front some solid data released on Business Conditions and Confidence. Business Conditions Index rising two points to 12 ahead of expectations of a reading of 10, while Business Confidence Index adding 3 points to 6 in line with expectations. Both good reads considering pre-election uncertainty and the fallout of Brexit. Short term continue to expect political uncertainty, RBA interest rate moves and employment data to be heavy influences on the data.
Across the market, the banks continued to power forward backing up yesterday's positive performance. ANZ (+1.51%), CBA (+0.81%), NAB (+0.72%) Macquarie (+0.52%) and Westpac (+0.89%) all in the black, with the threat off the Royal Commission, Earnings downgrades in the low interest rate environment and the potential for our Triple AAA credit rating to be downgraded pushed to the back burner for today.
An area we have liked since November 2015 has been the resource sector. Altair went overweight on expectations of further Chinese Stimulus and production cuts by the majors. With spot Iron Ore moving higher overnight this helped further strengthen the sector with BHP (+1.96%), Fortescue (+3.32%) and Rio Tinto (+0.30%) all continuing to trend higher, with Rio well off morning highs.
Some profit taking in the Gold Sector with the local miners seeing some selling after a great run of late. With spot Gold down 0.9% overnight we saw this directly influence local trade, with New Crest (-0.99%), Northern Star (-0.35%), Resolute Mining (-1.59%) and St Barbara (-1.63%) all in the red.
Energy stocks also trending lower with the volatility we have seen in Crude Oil continuing overnight. Demand/Supply fundamentals are off a present in the commodity with the strong U.S dollar also putting pressure on the commodity price. Goldman Sach's placing a WTI price target of $45-$50 per barrel for second half of the year, but over supply again being a major negative in the space. A mixed picture in the sector, Woodside (+0.11%) in the black while Santos (-1.66%) and Oil Search (-1.30%) in negative territory.
---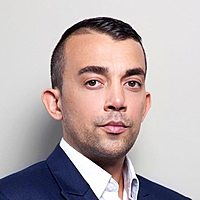 Market Analyst / Business Development Manager
tknell@ccz.com.au
Tristan has over 12 years' experience in the stockbroking industry, starting out in a dealing role at Andrew West Stockbroking and was recently the Head of Trading at Quay Equities. Tristan is RG146 qualified and is an accredited level 1 and 2...
Expertise
No areas of expertise