WAM Alternative Assets education series | Real estate
---
In the second episode of the WAM Alternative Assets education series, Portfolio Manager Dania Zinurova discusses real estate, a tangible asset class with exposure to many important and exciting societal and economic trends. 

Never miss an update

WAM Alternative Assets provides retail investors with exposure to a portfolio of real assets, private equity and real estate. The Company aims to expand into new asset classes such as private debt and infrastructure. Stay up to date with the latest news and insights from WAM Alternative Assets by hitting the 'follow' button below and you'll be notified every time I post a wire, or hit the 'contact' button to get in touch. You can also visit the Wilson Asset Management website for further information. 
---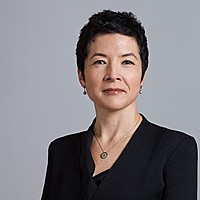 Portfolio Manager
Wilson Asset Management
Dania joined Wilson Asset Management in 2020 and is the Portfolio Manager for WAM Alternative Assets. Dania has held senior investment roles in Australia, the US, Europe and the UK throughout her career of almost 20 years and most recently held...
Expertise