Warning Signs for Growth Stocks
---
Many of us would consider that Australian housing is expensive compared to other countries but did you know that our growth companies are also some of the most expensive in the world? In Figure 1 we compare the valuations of Australian growth companies to the valuations of global growth companies. Australian growth companies are 3 times more expensive than growth companies across the MSCI world. Are they really worth 3 times the earnings of offshore companies? The cohort of Australian growth companies are expected to grow at 38% on average compared to the global high growth companies at 31%. While the higher growth is a consideration it isn't enough to justify the valuation differential.
Figure 1: Australian growth companies are the most expensive in the World!

Source: Thomson Reuters, Datastream, SSGA as at 15 October 2019.

The outperformance of growth and the Fear of Missing Out (FOMO) 
The outperformance of growth in the last decade has been one of the more curious anomalies observed in financial markets for some time. Part of the explanation lies in the low growth world we have been in since the Global Financial Crisis. The lack of growth opportunities (limited supply) makes the few companies with growth more attractive to investors. This perhaps is even more apparent within a small market like Australia. The growth anomaly has also been accentuated by the prevalence of low interest rates. Many high growth companies tend to have expectations for greater cash flows in outer years and those future cash flows are worth more today if interest rates decline. This is similar to the value of a longer duration bond that is more sensitive to interest rates than a shorter duration bond.
In addition, easy monetary policy has had a positive wealth effect especially on those with exposure to property and equities encouraging further risk taking within the growth segment of the market. There is also a positive feedback loop whereby the success of growth companies gives investors greater confidence to invest further in these companies. The fear of missing out also plays on investors when they hear about friends and colleagues that have made money by investing in these growth companies and provides greater impetus to invest as well. These feedback loops, further fueled by behavioural characteristics such as confirmation bias and overconfidence, can occur for longer than people expect, and lead to prolonged periods of distortion within markets. 
As the imbalances build over time and valuations become more and more stretched the risk of investing in these companies increases for investors.
Volatility increases for growth companies
The Global equity markets were up in September, bouncing back after a tough August. Beneath the surface we observed some large rotations within markets. In Figure 2, below, we show the performance of growth and momentum (a measure of recent historic share price performance) along with the US ten year bond yield since the 28th of August. Growth and Momentum have been the standout strategies in the last few years but in September we observed a sharp reversal. As shown in Figure 2 the excess return associated with companies that have the highest growth and the highest momentum underperformed the broader market by almost 2% in the first two weeks of September. In excess return space this is considered significant especially over such a short period of time. Also shown in Figure 2 is the movement of the US 10 year government bond which moved sharply higher in the first two weeks of September. The size and speed of these returns has received considerable attention from investors and some have made comparisons to the moves we observed within markets in August of 2007. The intra-market rotation that occurred back in August 2007 was with hindsight a canary in the coal mine for future returns to some of those more crowded trades and will be worth watching closely for further developments.
Figure 2: Growth and momentum underperform as US 10 year government Bonds yields rise

Source: Thomson Reuters, Datastream, SSGA as at 15 October 2019. The Excess returns are based on the difference between the returns from the MSCI World Net USD and the MSCI World Growth Net USD and the MSCI World Momentum Tilt Net USD. Past performance is not a reliable indicator of future performance. 

The bottom line
Growth in itself is a good thing and all else being equal we would, of course, prefer to find companies with good growth profiles. Growth companies however will become more risky when they become excessively expensive. In this monthly note we have highlighted both the extreme valuation gap between the Australian and the global high growth companies. Further we have highlighted the recent large factor rotation within markets in the first two weeks of September. Valuations can provide useful insights into both the risk of a company and the extent to which the idea has become crowded. Extreme valuations can provide an opportunity to re-evaluate the business fundamentals with an eye to the potential down side risk as well as the potential upside. No one wants the fear of missing out to become the pain of not getting out when the growth company that has been priced to perfection hits an inevitable soft patch. 
Learn more
Stay up to date with our latest thoughts by clicking follow below and you'll be notified every time we post content on Livewire. 
---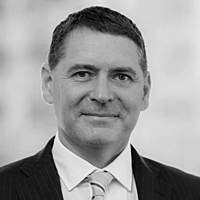 Head of Portfolio Management – Australia, Active Quantitative Equity
State Street Global Advisors
Bruce is Head of Active Quantitative Equity - Australia, for State Street Global Advisors. He has over 20 years' experience, covering Australian and global equites, long and short equities as well as global macro strategies.