Was Michael Luscombe Woolworths' real villain?
---
Woolworths' woes didn't arise overnight. In fact, decisions taken five or even ten years ago are partly to blame. Do you feel sorry for Woolworths' former chief executive Grant O'Brien? You probably don't but the company's problems aren't his fault entirely. O'Brien took the fall for the Masters debacle as well as for Woolworths letting its food and liquor margins expand such that Aldi and Coles could gain a foothold. Shareholders will wear the pain of both decisions in 2016 and beyond. There's no doubt that O'Brien made mistakes. We were sceptical about his appointment of an outsider, Tjeerd Jegen, to the key role of director of supermarkets in 2011, for example (see Woolies goes Dutch). By Christmas 2014 it was all starting to unravel. The execution of the Masters rollout was clearly very poor too. The can-carryer? It's tempting to assign him all the blame. After all, he was the man in charge when it all started to go wrong. Read full article here: (VIEW LINK)
---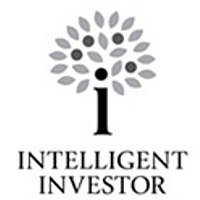 Independent Financial Research
Intelligent Investor is an independent financial research service with a 14-year history of beating the market. Our value investing approach empowers Australians to make more informed decisions to build their long-term wealth. We off structural...
Expertise
No areas of expertise