4 reason for Watpac shareholders to walk away
---
Funds managed by Sandon Capital have voted against the Watpac Ltd Scheme of Arrangement with Belgian firm BESIX.  The proposal is a proportional one, where BESIX is seeking to buy one of every two shares. We have done so for the four following reasons:
We do not agree with the assumptions the independent expert has used in its valuation of WTP shares;
We have doubt over the benefits that BESIX claims it can bring to Watpac once it controls the company;
We believe the interests of BESIX may not align with those of minority shareholders; and
We believe Watpac's performance can be improved without BESIX gaining control and do not want to hand over half of our shares to them at an opportunistic price.
Proxy adviser ISS have recommended their clients vote AGAINST the scheme.
If the scheme is approved, minority shareholders will be left owning shares in a company with a very small free float, which is likely to lead to reduced liquidity and demand for Watpac Shares.
If the Scheme fails, we believe the current independent directors and management should resign.
You can download our presentation detailing our rationale here.
---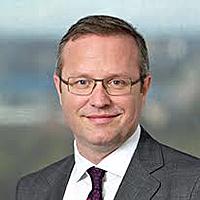 Gabriel is the founder and Managing Director of Sandon Capital Pty Ltd, a boutique investment management and advisory firm. He is the portfolio manager of the Sandon Capital Activist Fund and Sandon Capital Investments Limited. Sandon Capital also...
Expertise