We continue to beat the Macquarie (MQG) drum...
---
Just over 12 months ago I posted on livewire (view post (VIEW LINK) ) rating MQG a BUY when trading at $56. I reiterated this BUY 8 months ago (view post (VIEW LINK) ) while MQG was trading at $71.69. For a third time I post and again reiterate a BUY on MQG. As I predicted 12 months ago, the Australian dollar has fallen and M&A activity has surged throughout the 2015 calendar year.  For the investors who followed the BUY recommendation from my original post, WELL DONE! These investors would now  be sitting on an unrealised capital gain of 42.8% not inclusive of dividends. Shaw and Partners now have a 12 month price target of $95.16
---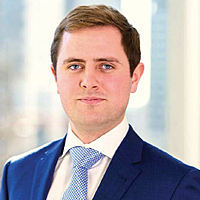 Private Wealth Adviser
Shaw and Partners
As a Private Wealth Adviser, Karl focuses on holistic portfolio solutions for clients. This encompasses portfolio construction by diversifying across large cap Australian blue chip companies with proven earnings power and quality management...
Expertise
No areas of expertise