We have just seen Capilano Honey (CZZ) - the company is the market leader for honey in Australia and they export to over 30 countries
---
We have just seen Capilano Honey (CZZ) - the company is the market leader for honey in Australia and they export to over 30 countries. World honey prices have risen due to political and climatic events and CZZ is maintaining key export markets, and positioned to benefit from improving economic conditions internationally and specific Asian opportunities.
---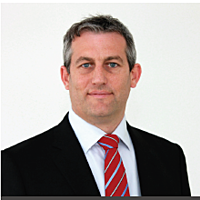 Senior Investment Manager
Shaw and Partners
Adam Dawes is a Senior Investment Adviser and has worked at Shaw and Partners since 2003. Adam manages his clients' affairs with complete professionalism and dedication, achieving the best possible financial outcomes to meet clients' goals. In...
Expertise
No areas of expertise