We have put our money where our mouth is
---
"There are years where nothing happens and then there are days when years happen": That's how Fund Manager at Pengana Australian Equities Fund Rhett Kessler neatly put it in the opening to his most recent webinar with fellow PM Anton du Preez. 
Plenty has indeed happened in the two months since I covered their last webinar on 20th March. At the time, the market had just lost a third of its value in a little over a month, and the market was deeply bearish - as was society in general. 
Rhett was having none of it however as the headline of my summary "Kessler: more excited about the value on offer than ever before" hinted at. That day turned out to be the day the market bottomed and the bullish positioning at the time of maximum pessimism has been vindicated since. 
I tuned into their latest webinar to see where things stand today, including how fully invested they are now:
I don't think any of you have ever seen our cash levels this low, at 5.9%, so we  have put our money where our mouths is. We've certainly reached across the abyss and deployed a lot of money - and been quite excited about doing it. 
Read on to see what the team have been buying, why the market could have a hiccup in October and their investment case for an ASX20 stock they have recently added to the portfolio. 
Are we back to trading above fair value again?

Rhett and Anton included a great chart in their March presentation, showing the All Ords plunging well beneath their downwardly revised estimate of where fair value had dropped to. 
Since then, fear has transmuted into greed as the index defied the data on a daily basis, and the All Ords has bounced 25% from its lows, as reflected by their new chart below.  
Talking about the depths of the crash, how they were positioned at the time and the bounce in the two months since, Rhett said: 
"When you shake the tree, funny things happen, like liquidity events, margin calls, sovereign funds liquidating, hedge funds falling over and massive down drives at the end of every day as ETFs, or exchanged-traded funds liquidated their positions. That's what created the panic in March. We were fortunate in that we had a lot of protection and a lot of cash, so we were able to keep our heads up and act from strength. What we've seen since is a real bounce across the board as fear and panic have turned back to FOMO and we're really seeing enormous activity in the market as people try to take advantage and not get left behind." 
As well as going in with an elevated cash position, and sticking firmly to the strategy and investment criteria, the team had a significant 'insurance policy' in the form of put contracts. These puts became increasingly valuable as the market fell further, giving extra firepower to deploy when the market was at its cheapest:  
We crystallised our insurance at extreme levels, so the contracts cost us about a dollar, $1.25 per contract, and as volatility went through the roof and the index fell, these Puts morphed into futures and they became worth enormous amounts individually. So from $1.25, we sold that first tranche at about $9.50, we sold the second tranche at about $14/15, and then one day, when I was feeling really panicky about the market, we managed to sell a large tranche at about $20 a contract and bank those profits. 
Having been long frustrated by the chronic lack of value present in the market, suddenly, Anthon and Rhett were looking at stocks well below fair value, sitting on a cash pile augmented by the sale of the deeply in-the-money put options, and they wasted no time in deploying it. Or as they put it:
"Anton and I went from Mr. Grumpy and Mr. Cranky at being frustrated about the lack of opportunities out there, due to pricing, to incredibly enthusiastic. Yeah, we are a little bit twisted but we like crises, we don't like wasting crises, and so we've put our money where our mouths are and we've literally deployed between 80 and a hundred million dollars of our cash, both physical cash and by liquidating our insurance, into the market and into opportunities... The other point I want to make is I don't think any of you have ever seen our cash levels this low, at 5.9%, so we certainly have put our money where our mouths is. 
Five criteria for deploying cash
The team really defined their criteria for deploying cash, and while it's not that different from what they normally do, they adapted it for this unusual environment:
Liquidity: 'we want to be able to change our minds because forecast risk is quite high'.
Survivability: 'we need the balance sheets to be bulletproof as well as the business models'.
Emerge stronger: 'we want the businesses to emerge stronger because their competitors fall over. Anton's already mentioned Credit Corp, we think Aristocrat is another prime example of this'.
Value: 'we want to be able to buy them at bargain prices and we think we've done this, and we think we've set up the portfolio for the next 10 years'.
Management 'lastly, and probably most interestingly, quality of the management, not just because they have to be competent and they have to be honest, but it takes a special kind of person to be able to go to war, not with your competitors or your regulators et cetera, and the other people you interact with but with the virus, you have to be able to make decisions quickly and you have to be quite innovative and have a good team around you, so we think we've positioned the portfolio well in that regular'. 
Using this approach, they took participated in the deluge of deals that occurred, including Credit Corp, NAB, Ramsay, Bapcor, Auckland Airport and Flight Centre. New opportunities they took advantage of including Rio Tinto, Meridian and James Hardie:

The case for Rio Tinto
Anton gave a succinct summary of the case for their new position in Rio Tinto, a stock thesis he also shared recently on Livewire for our most tipped big caps series which you can read here. The quadrant below from the latest webinar presentation gave a good summary of their current thinking on the stock, and as he said in the webinar:
"It's got a very strong balance sheet, the debt they have, they can cover four times by the cashflow, just out of the iron ore business, and then lastly management has really proven themselves to be very disciplined in capital allocation and they really run this business with cash. I mean, that was quite clear when we met with them as well. If you look at the iron ore business, it's got a 57% margin and they are very conscious on how to allocate capital, not just on buying businesses but also in the way they maintain their operations with maintenance capital".
Watch the presentation below to get Rhett and Anton's full insights on the market, new opportunities and how they are positioning for the risks and opportunities that lie ahead, as well as why they think the market could see a 'hiccup' in October. 

Want to find out more? 
Please click CONTACT below to send an enquiry to the team about investing in the Pengana Australian Equities Fund. 
........
This article is for informational purposes only and should not be considered financial advice. The article may contain the views or opinions of third party contributors to Livewire Markets. These contributors have not considered your objectives, financial situation, or needs. The information in this article should not be relied upon as a substitute for personal financial advice. Livewire Markets recommends that you seek independent advice before you apply for any financial product or service. Livewire Markets is exempt from requiring an AFSL under ASIC Regulatory Guide 36, section 66.
---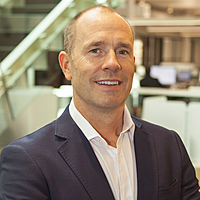 Alex happily served as Livewire's Content Director for the last four years, using a decade of industry experience to deliver the most valuable, and readable, market insights to all Australian investors.
Expertise