Webjet (WEB) is Australia's leading online travel agent, through its website (VIEW LINK). It is also the second largest player globally in hotel room procurement, with hotel room inventory provided to bricks and mortar and online travel agents. Both of these businesses are growing strongly and, importantly, are expected to continue to do so for the medium to long term.
For the 2018 financial year, Webjet reported earnings per share growth of 38%. Revenues for Webjet.com.au (the domestic travel booking business) increased by 20%, which translated to 36% EBITDA growth with the benefit of operating leverage. Revenue growth exceeded bookings growth through a combination of an increase in the average booking value and a higher revenue margin on booking value.
Management is targeting bookings growth in the segment at more than 3 times the industry growth rate for the medium term and is achieving this, as illustrated below for FY2018. They have been able to successfully defend against the entry of large international players, such as Expedia, as a result of the established brand and ease of use of the webjet.com.au booking engine. Despite the strong growth over many years, webjet.com.au only accounts for approximately 5% of domestic flight bookings and 3% of international flight bookings in Australia.

Source: WEB FY18 result presentation
WebBeds, Webjet's global hotel room sourcing business, achieved EBITDA of $27.2m, up from only $0.4m in the prior year, reflecting both organic and acquisition related growth. This business now accounts for 31% of group EBITDA, with margins expanding rapidly off a low base. WebBeds operates in a highly fragmented market, in which it is the number two player globally, despite having less than 3% market share. The business has direct contracts with a growing network of 21,000 hotels and it provides hotel room inventory to bricks and mortar and online travel agents. Management is targeting growth of at least five times the industry rate for the medium term in this segment.
An interesting side note, which may provide a meaningful benefit to earnings in the medium term, is WebBed's initiative to develop a blockchain based booking system. Hotel room booking currently involves multiple records of a booking, including separately at the hotel and the travel agent. This results in reconciliation issues, which create pain points for customers and additional costs for WebBeds and partner businesses. WebBed's RezChain product, developed in partnership with Microsoft, provides a single booking record to eliminate these issues and create cost savings over time. WebBed's is currently trialling this system with a number of significant industry partners.
In terms of valuation, Webjet is trading on a forward PE multiple of 27x. While a high multiple, this does not include the benefit of the Thomas Cook deal, which will provide a significant boost to earnings in FY2020. Thomas Cook is one of Europe's leading holiday companies and is outsourcing 3,000 of its hotel room contracts to WebBeds. With the benefit of this agreement and ongoing organic growth, we expect over 30% earnings per share growth for Webjet in FY2020.
 
Clime Group owns shares in WEB.
---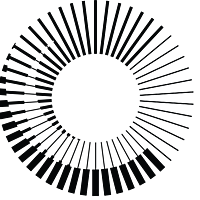 Funds Management & Stock Research
Clime Investment Management
The Clime Group is a respected and independent Australian Financial Services Company, which seeks to deliver excellent service and strong risk-adjusted total returns, closely aligned with the objectives of our clients.
Expertise