Wells Fargo is a Third Strike to Buffett's "Wholesome" Image
---
Strike one is Berkshire Hathaway's subsidiary Clayton Homes being profiled for predatory lending. Buffett defended Clayton Homes at the Berkshire Hathaway annual meeting and in the annual letter to shareholders. Rather than responding directly to the accusations or laying out changes that would be made he tried to highlight the positives of the business.
Strike two for Buffett has been numerous articles on the aggressive, but legal tax manoeuvres undertaken by Berkshire Hathaway. Buffett has publicly advocated for higher taxes on high income individuals. The "Buffett Rule" was named after him when he suggested in 2011 that individuals earning more than $1 million should pay an effective tax rate of no less than 30%. That's a laudable goal, but it wouldn't mean that much for Buffett as the vast majority of his wealth is tied up in Berkshire Hathaway shares.
Berkshire Hathaway is not unlike most corporates in that it legally seeks to minimise taxes. To be fair, it certainly isn't as bad as some technology companies like Apple in tax avoidance strategies which is due to the fact that its income is predominantly earned in the US. But it does standout for its $61.9 billion of deferred tax liabilities which Buffett has described as like an interest free loan from the US government. Berkshire Hathaway doesn't pay dividends and Buffett has noted a key reason is that shareholders would have to pay taxes on any dividends. It has participated in a tax inversion acquisition and asset swaps which also helped avoid taxes. As Forbes noted, Buffett's preaching on taxes should be taken with a pinch of salt.
The third strike for Buffett is the Wells Fargo scandal. Over 2 million accounts and credit cards were established without client consent. Once the accounts were opened, customers were billed for various fees on the unauthorised accounts. Low level staff did this as they feared they would lose their jobs if they failed to hit the unrealistic cross-selling targets set by senior management. 2% of the entire Wells Fargo workforce has been fired for involvement in the practices that date back at least five years.
Worse than the fraudulent activities themselves is that the behaviour was systemic and widely known. The behaviour was so widespread that management ordered staff undergo training where they were told that it was wrong to open accounts without customer permission. Yet by continuing to insist unrealistic targets had to be met they gave employees a green light to continue the misconduct.
Senior management cannot claim it didn't know, at least one employee emailed the CEO directly highlighting the problems. Employees who called the internal whistleblower hotline were systematically fired with their managers given coaching on how to invent reasons for their dismissal. Retaliating against whistleblowers is illegal in the US, so the problems with regulators are only just beginning for Wells Fargo.
Berkshire Hathaway is the largest owner of Wells Fargo shares with 9.45% of the stock. Buffett has previously praised Wells Fargo saying it is an above average bank in its conduct and culture. Buffett has been repeatedly asked for comment on the scandal but has refused to comment until November. The fact that he can't even say something bland like "Wells Fargo has done the wrong thing and it must make changes" speaks volumes.
Conclusion
Warren Buffett and Berkshire Hathaway are legendary for the returns they have generated for investors. In the 51 years since the Buffett assumed control Berkshire Hathaway has outperformed the S&P 500 by 11.1% per annum, although the outperformance has fallen away in the last decade. Similarly, Buffett's previously stellar reputation for ethical conduct has fallen away in recent years. This arguably started in 2011 when key lieutenant David Sokol resigned after front running Berkshire Hathaway on the takeover of Lubrizol. In this instance Buffett apologised to shareholders and accepted blame for his part in the problems.
In the last two years Buffett has suffered three strikes to his reputation. The predatory lending at Clayton Homes, aggressive tax practices at Berkshire Hathaway and its subsidiaries and the recent revelations of misconduct at Wells Fargo are all black marks. In each case, Buffett has either failed to denounce the wrong doing or has endorsed the dubious behaviour. Rather than the front page of the newspaper test, Buffett and Berkshire Hathaway now seems to live by the motto "do as I say, not as I do".
Written by Jonathan Rochford for Narrow Road Capital on September 23, 2016. Comments and criticisms are welcomed and can be sent to info@narrowroadcapital.com
---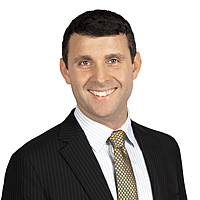 Portfolio Manager
Narrow Road Capital
Narrow Road Capital is a credit manager with a track record of higher returns and lower fees on Australian credit investments. Clients include institutions, not for profits and family offices.
Expertise