What a difference a few days and months make!
---
In Monday's report, we discussed the CRB Index and resource stocks, specifically stating we would only consider buying BHP around $13. This morning, BHP is set to open over $18.50, up an impressive 15% for the week! More importantly, this is over 30% higher than the panic lows in January when everybody was stampeding out of the resources sector, led by an excited press. We often quote Warren Buffett, but how appropriate the below is today: "Be greedy when others are fearful and fearful when others are greedy" - Warren Buffett. While we are not going to run out and chase BHP at these levels, the strong rally in resource stocks this week cannot be ignored and today we will reassess our view on the sector. (VIEW LINK)
---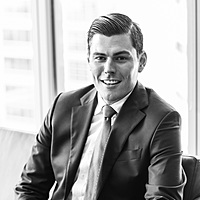 Market Matters is an online investment and share trading advisory service designed for those that want to take their wealth further. We specialise in advice for active share market investors, including those new to the markets or those with a Self...
Expertise
No areas of expertise