What a difference a year can make
---
It was impossible to overlook global growth concerns throughout 2019 as the pace of economic activity slowed down notably in leading economies such as China and the US. On the domestic front, concerns around falling residential housing prices, slowing credit growth and low wage growth were hard to ignore. Markets also had to navigate considerable speculation surrounding the US-China trade disputes and even – amazingly – managed to gain ground as we grappled with severe drought and bushfires in Australia.
Enter 2020 and the momentum continued until a biological curveball descended. COVID-19 was a black swan event the world hadn't prepared for, and it brought devastation across the globe in a very short time period. With it came a collective economic shutdown not seen before in peacetime and a global health care system under enormous pressure. Financial markets dislike uncertainty and this was evident as global stock markets spiralled downwards from mid-February, only to calm down somewhat in early April.
Australian equities felt the impact of this global risk aversion and experienced steep declines as well. The Australian government and policymakers moved quickly to proactively ease monetary policy and launch stimulus measures to safeguard jobs and businesses. This helped provide a cushion to the economy, particularly in the mid- to small-cap segment, which proved to be a relative outperformer in the review period.
When they said 'What a difference a year can make', perhaps they had the last 12 months in mind. COVID-19 was a case of reality bites. It caught us unawares and disrupted lives to an extent that few of us had seen thus far. It also brought age-old principles of investing to light yet again – diligent management teams, disciplined capital structures and debt-free balance sheets. Robust business models that may perhaps not be trendy, and secure cash flow streams – these are the true drivers of value creation and long-term alpha generation.
The mid- to small-cap segment ... proved to be a relative outperformer in the review period.
It also reaffirmed that a disciplined investment process and well-considered portfolio construction methodology can withstand the test of extreme market environments. Paying consistent attention to the viability, sustainability and credibility of positions held in a portfolio has held us in good stead in these troubled times. Risk pricing is an important consideration, and I do not overlook premium valuations, even for high-quality business models. I consistently steer clear of crowded trades where the risk of being 'too certain' is often overlooked.
While we are far more familiar with the pandemic today than five months ago, I would not be in a rush to overwrite the uncertainty stemming from it. The world has seen significant disruption and its multiplier effects will be recognised over time. As a new semblance of normal emerges, we will continue to witness an evolution in the investment environment. Going forward, I expect to see valuation opportunities that arise in the traditional long-term clusters of future leaders: global health care, global technology, tier 1 global cyclicals and global consumer brands.
Want the latest news on Australia's future leaders?
The challenge is to identify those that are headed for a bright future and separate them from those more likely to fade into the background. The Fidelity International Future Leaders Fund was recently awarded Australian Domestic Equities Small Cap Fund of the Year for the third year running. Stay to up date with all my latest insights by hitting the follow button below. 
---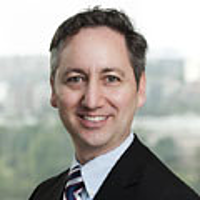 Portfolio Manager
Fidelity International
James has been portfolio manager of the Fidelity Future Leaders Fund since 2013, after joining Fidelity in 2003. Prior to that he worked at Constellation Capital Management, BNY Equities and Ernst & Young. James holds a Master of Commerce.
Expertise