What's happening in markets this morning
---
Ray Dalio grabs headlines with US recession calls, China's President holds an emergency huddle, Afterpay regulation (storm in a tea cup) and the 8 nominees for Australian of the Year. 
Ray Dalio sees 'significant risk' of US recession 
Ray Dalio is poking the bears and with his latest interview. The founder of the world's largest hedge fund has said he sees a material risk of a US recession in 2019 / 2020. His primary concern is that central banks don't have sufficient capacity to ease monetary policy in the event of a slowdown. 
China's President gives the team a half time rev up! 
President Xi Jinping stressed the need to maintain political stability in an unusual meeting of China's top leaders -- a fresh sign the ruling party is growing concerned about the social implications of the slowing economy. 
Afterpay regulatory risks fading 
2018 was dominated by headlines about the regulatory risks facing Afterpay. Chanticleer has reported on yesterday's senate hearings which indicate that common sense will prevail, and the level of scrutiny applied to credit checks for Afterpay customers should be proportionate with the size of the transaction. 
(VIEW LINK) required) 
Here are the nominees for Australian of the Year 
Feeling those New Year's resolutions fading already? Check out these 8 cracking Australian's who have been nominated as the Australian of the Year. No bank CEOs on the list this year 😉 
What Buffett / Munger said to Hamish Douglass 
This podcast was from last year but is one of the best I've listened to in recent times. Hamish Douglass talks about his meeting with the founders of Berkshire Hathaway and details how they influenced him but also where their approaches diverge. He also lists the one stock he would hold for 10 years if the markets closed. Worth a listen.... 
Key Market Data 
ASX Futures: 5,779 (-0.82%) 
AUD/USD: 0.7156 (-0.04%) 
ASX200: 5,858.8 (+0.54%) 
S&P 500: 2,632 (-1.42%) 
China A50: 10,906 (-1.88%) 
Australia 2-yr bond: 1.82 (-0.02%) 
Australia 10-yr bond: 2.28 (-0.02%) 
US 2-yr bond: 2.59% 
US 10-yr bond: 2.74% 
Gold (USD/oz): 1284.65 (+0.16%) 
Copper (USD/lb): 2.663 (-2.06%) 
Brent Oil (USD/bbl): 61.50 (-1.98%) 
Stocks to watch 
Quarterly reports are coming out for a number of gold miners including Northern Star, St Barbara and Regis Resources. Gold was one of the best performing asset classes in 2018 and there's anticipation of consolidation in the sector. 
---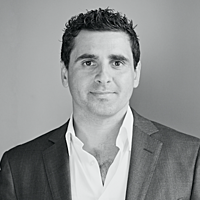 Co Founder
Livewire Markets
Livewire is Australia's #1 website for expert investment analysis. We work with leading investment professionals to deliver curated content that helps investors make confident and informed decisions. Safe investing and thanks for reading Livewire.
Expertise