Why we're not invested in BHP and RIO in current conditions
---
2019 was a positive year for the mining sector with the total return for the Resources Index being 26 per cent better than the broader S&P/ASX300 Index which returned 24 per cent. Most of these gains were achieved by BHP which increased by 25 per cent and also Rio Tinto, which delivered an even better return of 41 per cent.
In hindsight, most of the performance can be attributed to the unexpected strength in iron ore price over 2019 as a result of Vale's tailings dam tragedy, which resulted in a supply shock of between 3-5 per cent of global seaborne supply.
So what's in store for 2020? For a start, it's unlikely this year will see a repeat of the tail-risk supply event that occurred in January last year.
In this three-minute video I share a quick outlook on what we think is in store for the major miners this year.
---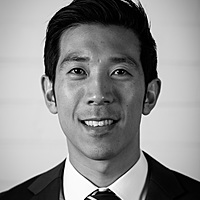 Joseph has over 15 years of experience in investing and financial markets. Prior to his departure in September 2022, he was Portfolio Manager of The Montgomery Fund – a high conviction all-cap Australian equity fund and also Head of Fundamental...
Expertise