What Tesla tells us about the US economy
---
Steve Case, the founder of AOL talks about the three waves of innovation, with the third, currently playing out, being about technology invading conventional industries. This Great Vox article takes a look at Tesla in this context, and makes an interesting argument about what the market for its stock is telling us about the state of the US economy. 
"Tesla has a large appetite for capital, but it's not infinite. A healthy economy would have a lot of companies like it. But in recent years, the supply of money people want to invest has started to outstrip companies' demand for that cash.
The problem for investors is that there just don't seem to be very many companies like this. There are too many investment dollars chasing too few investment opportunities. Increasingly desperate investors have poured money into companies like Uber and food delivery startups whose main strategy is to use lavish spending to lure customers away from rivals.
This helps to explain slowing growth of the US economy as a whole. Investments in new factories, equipment, and technologies are a major way that advanced economies grow. But this kind of investment has gotten less and less common, both in Silicon Valley and in the broader economy."
Article here:  (VIEW LINK)
---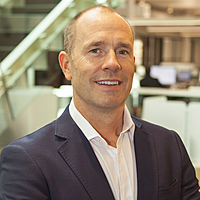 Alex happily served as Livewire's Content Director for the last four years, using a decade of industry experience to deliver the most valuable, and readable, market insights to all Australian investors.
Expertise