Where is growth in the Australian ETF industry likely to come from in 2016?
---
With only a month to go until the end of 2015, it is clear that the rapid upward trajectory of the ETF industry in Australia will continue this year. According to the BetaShares Australian ETF Review for October, we saw industry AUM break through the $20bn mark, bringing the year to date industry growth to +34%. Part of this growth can be attributed to the 42 funds that have been launched this year as at end October, bringing the Australian industry total to 143 exchange traded products. In 2014, only 12 funds were launched and yet AUM grew by 50% throughout the year. But for the most part, Australian investors have invested in traditional ETFs. In the near future, however, the local ETF industry is likely to see growth in other investment vehicles like: actively managed funds, fixed income funds and hedged exposures. To read more visit: (VIEW LINK)
---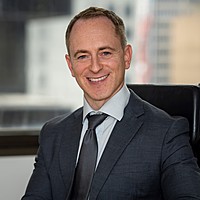 Co-Founder, Head of Strategy & Marketing
BetaShares
Ilan was a founding team member of BetaShares and is responsible for corporate & product strategy. Previously, Ilan worked for The Boston Consulting Group (BCG), one of the leading global strategy consulting firms.
Expertise