Where will you invest in the year ahead?
---
Dear Investors, 
First and foremost, we hope that you are healthy and surviving as best possible as we collectively navigate the challenges thrown up by COVID-19.
No doubt, you've spent considerable time over the past weeks and months reviewing, analysing and contemplating the make-up of your investment portfolios. A violent movement in markets is often a catalyst to make changes or at least to scrutinise your existing positions.
Our goal is to help people like you become better informed and more confident about investing. To help us do this we're inviting you to participate in a short survey about the investments that matter most to you. It's anonymous and the information you share will enable us to source more information relevant to your needs.
Thanks for reading Livewire.
........
This article is for informational purposes only and should not be considered financial advice. The article may contain the views or opinions of third party contributors to Livewire Markets. These contributors have not considered your objectives, financial situation, or needs. The information in this article should not be relied upon as a substitute for personal financial advice. Livewire Markets recommends that you seek independent advice before you apply for any financial product or service. Livewire Markets is exempt from requiring an AFSL under ASIC Regulatory Guide 36, section 66.
---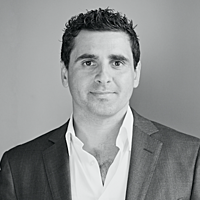 Co Founder
Livewire Markets
Livewire is Australia's #1 website for expert investment analysis. We work with leading investment professionals to deliver curated content that helps investors make confident and informed decisions. Safe investing and thanks for reading Livewire.
Expertise