White Cliff Minerals - High Grade Gold
---
With their 302,000oz, 5.18g/t 90% owned Aucu gold discovery in the Kyrgyz Republic, White Cliff has a quality gold asset with extremely good upside. Only 5% of the potentially mineralised structures have been drill tested to date, with all programmes completed thus far adding to mineralisation – the most recent work defined the high-grade Quartz Zone, with resources of 244kt @ 9.49g/t gold, for 75,000oz contained gold - like all of the outcropping zones discovered to date this is open along strike and at depth, thus highlighting the potential for significant resource expansions. These will be tested by a planned 5,000m drilling programme this year. Mineralisation is associated with the Chanach porphyry copper system on the property, with contained copper of 41,000t and with the potential to discover more of this style. Mining is a vital part of the Kyrgyz Republic's economy, and over recent years the Government has worked to attract further mining into the country, with this including amending the tax code to make it more favourable. Efforts have proved positive, with three mines opening in 2014/2015, all within 100km of Aucu. The Company also has the 100% owned Merolia Gold-Nickel Project, located near Laverton in Western Australia. Results of recent drilling have been positive, with further work, including drilling, planned for 2017. To read our full report on White Cliff please follow the link below.
---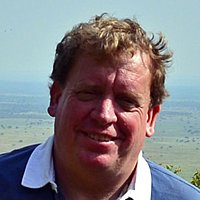 Senior Analyst
Independent Investment Research
Mark is a Senior Resources Analyst for Independent Investment Research, with a focus on junior and mid-cap listed resources stocks. With over 10 years as an analyst, following on from 17 years as a geologist, he has a good insight into the sector.
Expertise