Who will buy ASIC Registry?
---
ASIC's highly profitable registry services business is up for grabs. If an ASX-listed company wins the bid it could be transformational. The Victorian town of Traralgon – population 25,000 – might seem an unlikely setting for a business potentially worth billions of dollars. Traralgon, though, is where most employees of the Australian Securities and Investments Commission's registry services business are located. The ASIC Registry manages 31 separate registries, including the Companies Register and Business Names Register. Together these registers contain more than 10m records, with more than 76m searches conducted each year. As the government itself admits, the Registry 'forms a critical part of Australia's economic infrastructure and is essential to the efficient operation of Australia's economy'. So the announcement that the government might sell the ASIC Registry has generated significant controversy. The fear is that fees could escalate sharply under new ownership, or that access to data might be restricted. Read full article here: (VIEW LINK)
---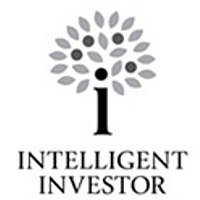 Independent Financial Research
Intelligent Investor is an independent financial research service with a 14-year history of beating the market. Our value investing approach empowers Australians to make more informed decisions to build their long-term wealth. We off structural...
Expertise
No areas of expertise