Why Tabcorp should demerge its lotteries business
---
In our 2016 campaign, Sandon Capital made the case for Tatts Group Ltd (Tatts) to demerge the lotteries and wagering businesses. At the time, we argued the lotteries business was being undervalued by the market and was a globally unique business with infrastructure-like characteristics. Unfortunately, Tatts was acquired by Tabcorp Limited (Tabcorp), with great expectations of a wagering turnaround.
Fast forward to now, Tabcorp has failed to deliver many of the promises of the merger and is in the midst of a changing of the guard. Sandon Capital believes the time has come for Tabcorp to accept that lotteries and wagering are fundamentally different businesses facing different challenges and opportunities that are incompatible. A demerger would ensure existing Tabcorp shareholders have the choice to retain exposure to the lotteries business. We believe the impending departure of the CEO is an appropriate juncture for the Board to take this decision before any new appointment. We've attached the presentation we sent Tabcorp in November 2020.
........
The attached presentation has been prepared for use in conjunction with a verbal presentation and should be read in that context. It contains Sandon Capital Pty Limited's (Sandon Capital's) view on various matters and is based on publicly available information only. This presentation is proprietary to Sandon Capital and may not be used or reproduced without the prior written consent of Sandon Capital. This presentation has been prepared by Sandon Capital for general information purposes only. The presentation is not a recommendation, offer or invitation by any person or to any person to buy or sell or apply for securities or interests in a trust. This presentation does not constitute financial advice. You should not rely on the information or views contained in this presentation to make investment decisions. Nothing in this presentation takes into account any person's investment objectives, financial situation or particular needs. You should seek advice before making any investment decision, from a person licensed to provide that advice. Sandon Capital accepts no liability for any inaccurate, incomplete or omitted information of any kind, or any losses caused by using this information. All investments carry risks. The forward looking statements included in this presentation involve subjective judgment and analysis and are subject to significant uncertainties, risks and contingencies, many of which are outside the control of, and are unknown to, Sandon Capital. Any forward looking statements, in Sandon' Capitals view, are based on reasonable grounds but future events cannot be predicted. The past is generally an unreliable indication of the future. Sandon Capital is not responsible for the statements made by or attributed to others in this report. Information is current as at 25 November 2020. Disclosure Funds managed by Sandon Capital own securities in Tabcorp Ltd (Tabcorp or TAH).
---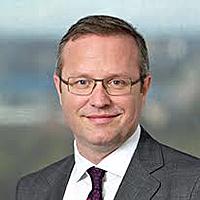 Gabriel is the founder and Managing Director of Sandon Capital Pty Ltd, a boutique investment management and advisory firm. He is the portfolio manager of the Sandon Capital Activist Fund and Sandon Capital Investments Limited. Sandon Capital also...
Expertise