Why we continue to like Reece Limited
---
The share price of Reece (ASX:REH) – Australia's biggest supplier of plumbing and bathroom products – has outperformed the broader market for many years. Encouragingly, the company recently reported healthy trading during the COVID-19 period. With renovation activity forecast to rise over the next 12 months, I think this is definitely a business that investors should be watching.
Reece has demonstrated an ability to navigate difficult economic environments over many decades while continuing to grow both its earnings and share of the market over a long period of time.
The company's FY20 result showed the resilience of the business model during uncertain times. The company was able to deliver sales growth in its Australia and New Zealand division of 1.5 per cent in the six months to June 2020. This was despite the impact of COVID-19 on its store network, slowing construction activity and some temporary store closures in New Zealand during its initial lockdown.
The strength of this result is highlighted by its performance relative to its nearest competitor, Tradelink (owned by Fletcher Building), which saw its revenue decline 4 per cent in the 12 months to June 2020 after having been reasonably stable in the first half of the financial year. This implies Tradelink's revenue fell more significantly in the six months to June than the 4 per cent decline reported for the full year. In this context, Reece's 1.5 per cent growth in the six months to June is a very good performance.
Margins reduced 36 basis points to 13.0 per cent as a result of the costs from closing some of the New Zealand stores as well as fixed cost leverage from slower sales growth. However, margins improved 75 basis points relative to the first half of FY20. Excluding the A$1.5 million benefit from Government subsidies in New Zealand, margins fell 48 basis points relative to the same period last year and increased 65 basis points relative to the first half of FY20.
Its recently acquired US business grew 6.8 per cent for the year in US dollars when the impact of the Todd Pipe acquisition, which added a further 6 per cent to sales, is excluded. This implies underlying like-for-like sales growth of around 5 per cent in the COVID-19 impacted six months to June 2020.
Importantly, sales grew in both the March and June quarters. Underlying margins declined 19 basis points as a result of a step-up in investment in people and capabilities. Again, Reece's performance compares favourably to listed US competitor Ferguson which posted negative sales growth in the June quarter.
As was a theme more broadly for the recent reporting season, one of the major positives from the result was cash flow and working capital management. Operating cash flow after lease repayments increased 73 per cent year-on-year in the six months to June 2020 to A$354.7 million. While capital expenditure increased to A$64 million in the same period, free cash flow jumped 101 per cent to A$301.7 million or 51.7 cents per share for the six months.
Working capital movements boosted cash flow by A$154 million in the six-month period. While there is normally a working capital release in the second half, this was a lot larger than normal.
As a result of the strong cash flow and the equity raising in April, net debt at the end of the year was substantially lower than market expectations at A$746 million. This puts the company in a very strong position to emerge from the current global economic crisis in a very strong competitive position.
Management provided little information regarding current trading and the outlook (as usual). However, it did note that BIS Oxford Economics is expecting a 9.5 per cent spike in renovation activity in the coming year as a result of Government incentives and a renewed consumer focus on the home.
Figure 1: Australian Alterations and Additions Spending
While this is likely to be offset by slower new dwelling construction, the weakness in the new construction sector is likely to be more focused in higher density apartment buildings. Reece has relatively low exposure to this segment of the market, and it far more leveraged to renovation and single unit residential home construction activity. This should position it well to any recovery in FY21.

In the US, the outlook for new construction of single-family homes remains reasonably positive, partially offset by a slowing in multi-dwelling housing and non-residential construction spending. There remains enormous scope for Reece to open new stores and grow its geographic footprint both organically and through acquisitions. However, store roll out is likely to remain fairly constrained until Reece has fully evaluated its four prototype store formats.
While some of the working capital release in the six months to June will partially unwind in the coming year, the company's dramatically improved capital position following the equity raising in April places it in a very strong position to make bolt on acquisitions and grow its footprint in the US.
One offsetting factor for FY21 will be currency translation. Having provided a benefit to growth in FY20, the recent weakness in the US Dollar appears likely to be a headwind to reported revenue and earnings growth in FY21 given the current spot rate against the AUD.
At around 18.0x FY21 EBIT before amortisation of acquired intangibles, Reece does not screen as an attractive stock from a valuation perspective, but high-quality businesses rarely do.
Not already a Livewire member?
Sign up today to get free access to investment ideas and strategies from Australia's leading investors. 
---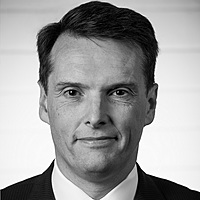 Senior Analyst and Portfolio Manager
Montgomery Investment Management
Stuart is the Portfolio Manager of The Montgomery [Private] Fund – a concentrated, All-cap Australian equity fund that aims to achieve absolute returns from a portfolio of long only Australian shares and cash. Capital preservation is paramount.
Expertise