Why your fund fees are about to rise 40%
---
It's a fact that fund managers would rather not talk about: if you're invested in a big Australian super fund you're likely to get average performance. Above a certain size fund managers can only invest in the biggest of stocks. They need to be able to purchase a large enough stake without pushing the price up and sell out without inducing a crash. And the need to diversify means their portfolios quickly start to look and perform like the overall index they're measured against. By definition, your returns will be average because the fund in which you invest is a proxy for the average. There's one big difference between an average market return in the abstract and receiving it through a managed fund: you pay a fee for it. This uncomfortable truth is one reason for the boom in roboadvice and exchange traded funds. If you're happy with average returns – and many investors are – then make sure you get them at a low cost.
---

Follow Intelligent Investor's wires
---
---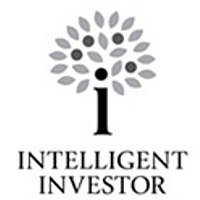 Independent Financial Research
Intelligent Investor is an independent financial research service with a 14-year history of beating the market. Our value investing approach empowers Australians to make more informed decisions to build their long-term wealth. We off structural...
Expertise
No areas of expertise