Will Bunnings be successful in the UK?
---
Wesfarmers' Bunnings chain recently acquired UK retailer Homebase. Predictions the company has made a mistake of Masters' magnitude are probably wrong. On 18 January, Woolworths (ASX: WOW) announced it would exit its failed home improvement joint venture. The very same day Wesfarmers (ASX: WES) flagged Bunnings would buy Homebase in the UK. That phrase with the words 'salt' and 'wound' comes to mind. It wasn't hard to see Woolworths' Masters would struggle to match Wesfarmers' Bunnings from the very beginning (see Wesfarmers to win hardware battle in 2009). Now some are saying Wesfarmers is making a similar mistake by entering the UK market. I'm not so sure. Here's why. Read full article: (VIEW LINK)
---

Follow Intelligent Investor's wires
---
---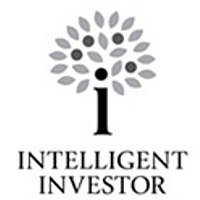 Independent Financial Research
Intelligent Investor is an independent financial research service with a 14-year history of beating the market. Our value investing approach empowers Australians to make more informed decisions to build their long-term wealth. We off structural...
Expertise
No areas of expertise