Will the chickens come home to roost?
---
Investing in equity markets is inherently fraught with risk and this danger magnifies when deciding whether to invest in an initial public offering (IPO). Hours upon hours can be spent on due diligence, but at the end of the day, the previous owners of the company will undoubtedly have a significant informational edge compared to new investors. This is not to say you shouldn't invest or spend the time to look at IPOs, but a full understanding of the risks involved is required.
There are varying reasons for why companies decide to go down the public markets route, but our analysis is focused on a particular subset of the IPO market. The companies we have chosen to examine are those that have come out of private equity ownership where the vendor generally has an imperative to maximise their own returns. According to the data we've examined, around 59 companies have listed on the ASX from some form of private equity ownership over the past decade.
The performance of this group of stocks shows that investors would have received a return in excess of 130% from participating equally in all 59 of these IPOs. On the face of this appears to be an excellent return and one that justifies all the risks involved. However, as we all know, statistics can be quite misleading and when looking at the individual returns a far different picture emerges.
Source: CLSA & IFM Investors
Dissecting the data further shows there is one highly significant outlier in Appen (who raised only $15m) driving up this average as they listed at an IPO price of $0.50 and now trade above $28.00.  When we examine the median return to this group of stocks we find investors would have only received a paltry 3% which illustrates the asymmetric returns in equity markets (you can make unlimited returns but only lose 100% of your money).  Investors would have been far better served had they simply invested in the S&P/ASX200 index over the same period.
Recently we have seen two of the larger IPOs in this group (Costa Group and Link Administration), which both listed during 2015, disappoint the market for various reasons. Costa would still be considered a "winner" as it still trades well above its IPO price of $2.25, but Link after a successful debut, is now below its issue price of $6.37.  Investors will also remember high profile private equity floats such as Myer ($4.10 to $0.54) and Dick Smith ($2.20 to administration) as a reason to be cautious to be buying when private equity is selling.
One stock we are watching with interest is Inghams Group which has been one of the better performers since listing at $3.15 and subsequently trading above $4.00 (as well as returning $0.33 of capital). The company still has a relatively short public life, as it has only been listed for a little over two & a half years, and its former private equity owner is still on the register. One of the interesting features of the stock is the high 'short interest' meaning that a number of investors have taken a short position against the company betting that the share price will fall. The company to date has met its prospectus forecasts but margins have been challenged lately by higher feed costs as a result of the on-going drought. The departure of both the CEO and CFO since listing also adds to investor concerns.
Time will tell if this is one of the private equity IPOs that investors do well out of or if it's another Myer.
Disclaimer
IFM Investors Pty Ltd, ABN 67 107 247 727, AFS Licence No. 284404, CRD No. 162754
This material has been prepared for informational purposes only, and is not intended to provide, and should not be relied on for financial advice. IFM Investors Pty Ltd may be long or short in its own right, and in the funds it manages on behalf of clients, in the securities mentioned in this article.
---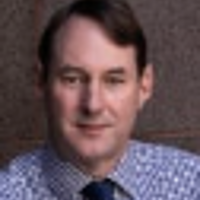 Head of Large Cap Active Equities
IFM Investors
Lachlan leads IFM Investors' Large Cap Active Equities Team and has more than 20 years of experience in managing equity portfolios.
Expertise