Will volatility be a feature of reporting season?
---
It is hard to generalise with how stocks react to negative announcements. Recently the market has been forgiving of negative news flow, which is probably a recognition that earnings are currently hard to come by. However, we have seen some significant overreactions. In these cases, typically investor positioning is the biggest driver of short term price action. For example, a stock with a large short interest may see covering on bad news, which could cushion the fall in the share price. This tends to happen when the news was not as bad as the market was expecting. Another example are high PE stocks, which in general can get punished more severely than low PE stocks on missed future growth expectations. So far this year, confession season has been relatively benign, suggesting a fairly muted reporting season. That said, we are still cognizant of the risk that investors will overreact on a case by case basis to results below expectations.
---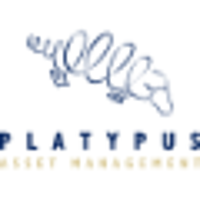 Australian Unity Investments
Platypus Asset Management
Platypus is a boutique fund manager that specialises in Australian equities. Platypus have a long history of outperforming the Australian market. We are a true to label growth manager with an uncompromising focus on quality.
Expertise