Wilson Asset Management weekly: Mantra and Swift
---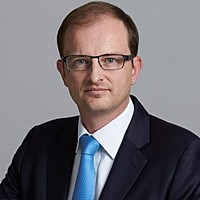 Chris Stott
Portfolio Manager
The S&P/ASX All Ordinaries Accumulation Index closed up 1.9% for the week. On Thursday, Australian shares closed at their highest level in three-and-a-half months, led by a rally in the big four banks. The Westpac-Melbourne Institute index of consumer sentiment rose 3.6% in October, representing the highest level recorded in 12 months. 
In this week's report we discuss Mantra Group and Swift Networks Group.  
Are you an informed investor?
Register here to receive weekly insights from the Wilson Asset Management investment team.
Mantra's French Revolution 
On Thursday, Mantra Group (ASX: MTR) announced a proposal in which Accor S.A (AccorHotels) would acquire all of the shares of Mantra at a price of $3.96 per share, valuing the company at $1.3 billion. Our investment in Mantra provides us with exposure to the growth in inbound and domestic tourism and the rebound in corporate travel activity. Shares in Mantra closed up 20.1% for the week. We own Mantra as a research-driven investment in WAM Capital, WAM Research, WAM Leaders and Century Australia.
Swift connects with DXC Technology   
On Wednesday, telecommunications and content solutions provider, Swift Networks Group (ASX: SW1) announced it had signed a reseller agreement with US company DXC Technology's IT services subsidiary, Connect. The partnership agreement sees Swift become Connect's preferred vendor and enhances Swift's market reach. Shares in Swift Networks Group closed up 31.5% for the week. We own Swift Networks Group as a research-driven investment in WAM Microcap.
Are you attending our November 2017 Shareholder Presentations?
We look forward to meeting our shareholders at our upcoming Shareholder Presentations in November. For a full list of cities, dates and to reserve your place visit our website. The Future Generation presentations will follow after the Wilson Asset Management presentations in each city. Find out more.
Stock tips from Future Generation's fund managers
Following the success of our inaugural Future Generation Investment Forum in Sydney in May, we will be holding our second Investment Forum in Melbourne from 1.30pm – 3.00pm on Thursday 30 November. Shareholders will be given access to exclusive investment ideas in a series of five-minute presentations from Future Generation's domestic and global fund managers. Reserve your place today. Unable to make it to Melbourne? Register for the livestream. 
---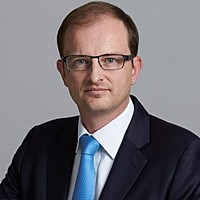 Chris was the Chief Investment Officer of Wilson Asset Management, having joined the company in 2006. He was also the Portfolio Manager responsible for WAM Capital (ASX:WAM), WAM Research (ASX:WAX), WAM Active (ASX:WAA) and WAM MicroCap (ASX:WMI).