Win $5,000 investment in Antipodes' new active ETF (AGX1)
---
To celebrate the launch of the Antipodes Global Shares (Quoted Managed Fund) - ASX: AGX1, we are giving you the chance to win a $5,000 investment in AGX1!
AGX1 is an exchange traded managed fund listed on the ASX otherwise known as an active ETF.
It provides access to the same highly-rated investment strategy as used in the Antipodes Global Fund – Long with no minimum investment via a single trade.
Simply register your interest below and answer three simple questions for your chance to win.
---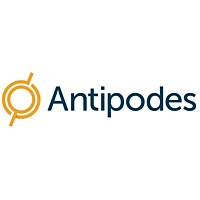 Global Fund Manager
Antipodes
Antipodes' pragmatic value approach to investing in global equities aims to provide clients a smoother long-term wealth creation journey. We manage global long-only and long-short unit trusts, along with the Antipodes Global Shares (Quoted Managed...
Expertise