Win $5k and an investment Master Class
---
Today marks 15 years since we hit 'Send' on the first trades for the Eley Griffiths Group Small Companies Fund. On the 17th September 2003 the Small Ordinaries Index had just completed a solid reporting season, adding 5.1% for the month of August, making it 23.1% for the year as markets roared back to life post the dot-com crash.
Ramsay Health Care @ $3.94, Flight Centre @ $22.67 & Iress @ $2.32 were key buy orders on that first day of trading as we seeded a portfolio with stocks we envisioned would be future leaders of the ASX. Seven Prime Ministers and one Global Financial Crisis later the portfolio continues to be operated as it was at its inception. Indeed, a number of the trades we will complete today are for core portfolio holdings that we believe are the Ramsay Health Care or Flight Centre of 2003. 
Sector rotations and macro considerations are always important, however the successful outcomes we have delivered our clients over 15 years is primarily the result of our long-term, bottom up approach to stock picking. After 15 years we know it isn't just good luck. We have delivered results in a systematic and sustainable way, which gives us great confidence for the future. 
Win $5k and an investment Master Class  
To celebrate 15 years of our flagship Eley Griffiths Group Small Companies Fund, we're launching a stock picking competition in partnership with Livewire. Registered Livewire users have the chance to win $5,000 worth of units in the Eley Griffiths Small Companies Fund and the opportunity to attend a 1-day Master Class with the team at Eley Griffiths Group.   
The Competition 
To enter, all you must do is pick one stock from outside the S&P ASX 100 (XTO) index that you believe has the greatest potential to outperform on an absolute percentage basis over the last quarter of this calendar year. (Oct 1, 2018 – Dec 31, 2018 inclusive). 
Enter in 3 simple steps 
You must be a registered Livewire user to have a valid entry in this competition. Please read all three steps: 
Click here to access the competition page on the Eley Griffiths Group website.
Accept the terms, enter your details and submit your stock pick.
The winner will be announced via the Eley Griffiths Group profile on Livewire, so click the 'Follow' button below this article to ensure you receive the updates.
---

Never miss an update
Get the latest insights from me in your inbox when they're published.
---
---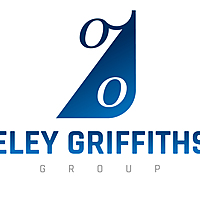 Eley Griffiths Group is an independent fund manager specialising in listed Australian small companies. Our investment team has been uncovering hidden opportunities in small caps since 2003.
Expertise