With Apple (AAPL) reaching all-time highs today, it's an interesting exercise to compare the company's value to other major stocks
---
With Apple (AAPL) reaching all-time highs today, it's an interesting exercise to compare the company's value to other major stocks. Apple is by far the largest company on the US equity markets in terms of market cap. Its $607 billion cap is substantially greater than the 2nd ranked company, Exxon ($420 billion cap). At its current value, Apple is worth about as much as Microsoft (the largest software maker in the world) and Wal-Mart (the largest retailer in the world) combined. It's also worth as much as the combined value of the two largest conglomerates on the US markets, GE and Berkshire Hathaway. AAPL shares have been on the rise with the coming iPhone 6 announcement in September. Even after the stock's strong August, the shares are trading at just 14.4x forward earnings, so they don't appear to be overvalued.
---

Follow Jay Soloff's wires
---
---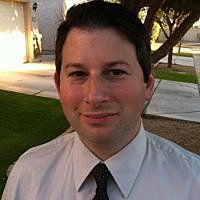 Research Analyst
Argonath Financial
I'm an investments analyst for a US-based independent investment research firm. My focus is on economics, options, and all types of stocks, but especially tech, Internet, and renewable energy companies. I have experience as a options market...
Expertise
No areas of expertise