Woolworths leads ASX higher as investors look to Wednesday's CPI
---
Woolworths (+8.37%) with its biggest positive market moves seen in years on the back of the announcement of a major operating overhaul which will result in impairment charges of $959 million in what is seen as the first set in its recovery strategy. The restructure will see 500 jobs lost from support office & supply chain with $155 million the cost while a further $344 million tied to slowing the roll out of supermarkets and closing underperforming stores. While the market embraced the restructure of more importance is the outcome of what they will do with Masters with that decision to be made in the short term on what has been a disaster for the Woolworths operation.
Elsewhere around the markets, financial stocks back in play with the big banks all making good gains. ANZ (+0.67%), CBA (+0.82%), NAB (+0.46%), Macquarie (+0.22%) and Westpac (+0.69%) in the black. It will be interesting to see if the yield hunters of this current rally will continue to support the banks leading into the CPI number. As I pointed to last week, investors hunting for yield in the banks need to tread cautiously with still numerous uncertainties in the short term. Short term potentials include capital raisings, earnings & dividend cuts, Triple AAA Credit Rating cuts and other regulatory control issues.
Commodity stocks playing out as expected with volatility and weakness on Crude Oil & Iron Ore markets pushing local players lower.
Energy stocks with crude falling saw Origin (-0.67%), Oil Search (-0.55%), Santos (-2.69%) all trading lower with concerns for an oversupply of crude & geopolitical risks again major factors in its trading price.
Resource stocks also lower with BHP (-0.62%), Fortescue (+0.25%) and Rio Tinto (-0.29%) all lower as the spot price traded lower and ADR's were sold off in overseas trading. They have run hard in the first half of the year so no surprise to see some profits taken given the spot volatility. It is an area we do continue to like in the short term however one area we are watching closely is the apparent rift developing in the upper echelons of the Communist Party in China driven by a sharp differences of opinion between the President and Premier about handling economic issues, which could have huge implications for the sector.
---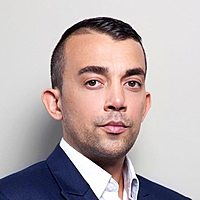 Market Analyst / Business Development Manager
tknell@ccz.com.au
Tristan has over 12 years' experience in the stockbroking industry, starting out in a dealing role at Andrew West Stockbroking and was recently the Head of Trading at Quay Equities. Tristan is RG146 qualified and is an accredited level 1 and 2...
Expertise
No areas of expertise