Woolworths under pressure from Aldi
---
The Australian grocery industry is experiencing both structural and cyclical headwinds, making operating conditions for supermarkets particularly challenging. It is abundantly clear that the discounters, most particularly Aldi, have been far more successful in challenging the incumbents' business models than anticipated. Aldi has not only offered lower prices but has provided groceries of similar, and at times better, quality than its competition. In some respects Woolworths has been a victim of its own success, where for a number years it successfully compounded its competitive advantage over its rivals. Arguably, this has led to Woolworths focusing excessively on its operating margin, paying insufficient attention to reinvesting back into its operations, and failing to solidify itself as the price leader in its industry. However, as Coles has clearly demonstrated, even the most-deep seated problems can be resolved with competent and focused management. Please click below to read the market commentary in our latest Quarterly.
---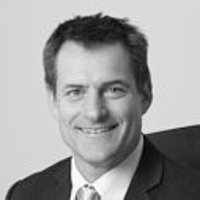 Chief Investment Officer, Asia Pacific
Canaccord Genuity Asset Management
Marcus Bogdan is Chief Investment Office of Canaccord Genuity Asset Management, and joined the business in August 2013. Marcus has a diverse range of skills and 20 years of experience in the Financial Services Industry. He started his career as an...
Expertise
No areas of expertise