Would you rather pay 13x or 4x for similar businesses? To us, the answer is Clear.
---
Considering JCDecaux's $1.2b acquisition of APN Outdoor, at an EV/EBITDA multiple of 13x, we thought it would be timely to introduce you to an Avenir portfolio holding, Clear Media. Clear Media is a Hong Kong-listed Chinese outdoor advertising company like APN/JCDecaux. It is a good illustration of Avenir's application of private equity principles in public markets, where we can invest in quality businesses at significant discounts to the premiums paid to gain control.
Clear Media is a Chinese advertising company that has concessions on bus shelter advertising in 24 cities and 51,000 panels, with more than 70% share in some of China's largest cities. The outdoor advertising market is growing at 6-7%, in-line with economic growth; Clear Media is growing (6% top-line growth last year to RMB1.7b; long-run growth has averaged 11%) and profitable (EBITDA margins of 44% vs 26% at APN; 21% ROCE vs 20% at APN) yet trades on a discount to global peers (4x EV/EBITDA vs 14x average). We think that this discount is due to several temporary factors, such as liquidity, concerns around the ownership structure, and poor analyst coverage, and that these concerns will recede as the company grows. We think there is significant upside to the stock.
Since listing Clear Media has grown sales and profits 11% annually. APN has grown sales at 15% CAGR in the five years since listing, profits at 30%.
In simplified terms, companies like Clear Media bid on operating concessions for bus shelters with local governments. The contracts range between 5 and 25 years and for Clear Media the average remaining term of concession rights is six years. Clear Media installs, maintains and powers the bus shelter, as well as paying rent for the space, and in return keeps 100% of the advertising revenue generated.
While outdoor advertising is small in scale compared to Internet and TV advertising, it remains an important part of the advertising toolbox and, unlike TV and print, has been unaffected by the growth in Internet advertising, growing steadily through time.
Much like Internet advertising, however, where the importance of scale and reach have seen Google and Facebook (in the West) dominate the online advertising market, Clear Media has dominant reach in most of China's largest urban areas. Scale means not only a more competitive cost structure, better reach means Clear Media can charge higher prices for its advertising because they can guarantee more people see their bus shelters. Longer term, Clear Media is beginning to transition to digital displays, which enable more engaging content and lower ongoing maintenance costs.
While there's nothing stopping competitors outbidding Clear Media when contracts come up for renewal, Clear Media has priority renewal rights in more than half their concessions, or in many cases they are extended prior to expiry. While Clear Media has been strategic about capturing dominant share in many Tier 1 and 2 cities, they have done so while being disciplined about the prices they pay for concessions.
This discipline and scale advantage is reflected in their profitability - Clear Media generates 23% EBIT margins and 21% ROCE.
Despite what we think is a strong business with monopoly-like share in large urban markets in China, Clear Media trades on just 4x EV/EBITDA compared to global peers on 12-15x. The question remains why this valuation gap exists and what will trigger it to close.
On the reasons for the discount, we see poor sell-side coverage, concerns over (and mistrust of) Chinese economic data by Western investors, low liquidity, and the overhang from the bankruptcy of parent company iHeart Media as contributing to the temporary discount. More recently, Clear Media has also been hurt by revelations that former employees embezzled money in the past, raising the spectre of fraud, a stigma which Chinese companies often carry, however unjustified it may be.
We think the company's transparent investigation in the latter will soon clear up those concerns, the others will resolve with time and the iHeart Media concern may be an upside catalyst if they choose to sell their 50% stake, presenting an opportunity for a buyer or improving market liquidity.
If Clear Media rerated to multiples seen in the broader outdoor advertising sector, there would be significant upside.
Avenir Capital is a value-based investment manager that brings a long-term, owner-oriented approach to global public equity markets. For further insights from the team, please visit our website
The information in this article is current as at the date of the article and has been prepared by Avenir Capital Pty Ltd ("Avenir") (ABN 40 150 790 355, AFSL 405469) on the basis that the recipient is a wholesale client within the meaning of the Corporations Act 2001 (Cth).  The information contained is illustrative of the investment analysis that Avenir undertakes from time-to-time and is not intended to constitute advice or a securities recommendation. It should be regarded as general information only rather than advice. Because of that, the recipient should, before acting on any such information, consider its appropriateness, having regard to the Client's objectives, financial situation and needs. Any information provided or conclusions made in this article, whether express or implied, including the case studies, do not take into account the investment objectives, financial situation and particular needs of the Client and only reflect the views and opinions of Avenir. Past performance is not a guide to future performance. Neither Avenir Capital, Fidante Partners Limited ("FPL") (ABN 94 002 835 592, AFSL 234668) nor any other person guarantees the repayment of capital or any particular rate of return of the Client portfolio. Except to the extent prohibited by statute, neither Avenir nor FPL nor any of their directors, officers, employees or agents accepts any liability (whether in negligence or otherwise) for any errors or omissions contained in this article.
---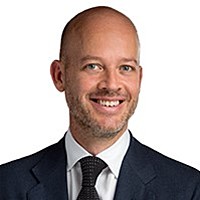 Investment Director
Avenir Capital
Curtis Cifuentes is an Investment Director at Avenir Capital and is responsible for the portfolio management of the Avenir Global Fund. Prior to joining Avenir, Curtis worked at Platinum Asset Management, where he spent 15 years as an investment...
Expertise