XJO falls With No End in Sight | Local volatility increases - The Age | Myer entitlement offer |
---
Good Afternoon, We are starting to sound like a broken record….. Wall Street up 300 points, we fall 73 points… XJO at 5,027. There seems to be no end in sight! Does this make any sense? This morning, I was quoted in The Age with my views on the market… For those who know me, am extremely positive 99% of the time, however, we see further downside risk short-term, then a bounce around 4,700-4,800 level… so get set (VIEW LINK) Banks once again was at the epicenter of the selling, while Myer was a standout after dropping a fifth on its return to trade. NAB dropped 2.5 per cent and CBA 2.3 per cent, while ANZ fell 1.7 per cent and Westpac 0.8 per cent. BHP lost 1.3 per cent and Rio 0.5 per cent, but Fortescue gained 3 per cent. Telstra also continued its poor recent run, 1.6 per cent down. MYR fell 20%... ouch.... ouch... ouch... where is the bottom? CHARTS OF THE DAY – S&P/ASX 200 volatility index... Fear Index running high...
---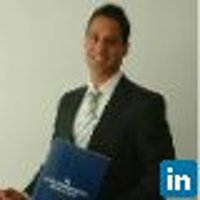 Executive Director
Peak Asset Management
Prior to founding PEAK Asset Management, Niv headed up HC Securities, spent three years growing Halifax Investments capital markets division and also worked on the wholesale desk at Macquarie Bank, servicing a wide range of institutional,...
Expertise
No areas of expertise