XJO to Open Lower, as Iron Ore Under Pressure....
---
Good Morning, Trust that you've had a nice weekend and are looking forward to a "short" but busy week, as we head into Easter… Some of us may have "sore" heads from last night, after celebrating Australia's win of the cricket world cup…. Melbourne was certainly "washed" with black & white (no, not Collingwood)… as over 93,000 packed the "G"… A great achievement to the team... Global markets were fairly "subdued" on Friday night, as US GDP came inline, however, oil and iron ore (now down to $53.40/tonne) will impact our market today…… Given that a large proportion of BHP's and RIO's exposure is petroleum and iron ore, we expect that the resource sector to be under pressure. The market will be focusing on April 7 post Easter … whether the RBA will cut interest rates? Commodities were lower on Friday night with Crude Oil down 4.98% to $48.87/barrel, Gold down $5.00/oz. to $1,200oz. and the AUD/USD now trading at $0.7850 The SPI is pointing to a 34 point fall this morning
---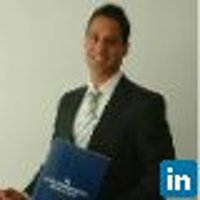 Executive Director
Peak Asset Management
Prior to founding PEAK Asset Management, Niv headed up HC Securities, spent three years growing Halifax Investments capital markets division and also worked on the wholesale desk at Macquarie Bank, servicing a wide range of institutional,...
Expertise
No areas of expertise