1-Page: The American Unicorn in Kangaroo's Clothing...
---
1-Page provides innovative HR solutions to large corporate clients in the +US$200 billion a year US Human Resources market. The company reports there are over 180 companies in the active sales pipeline, and expects 125 paying clients by the end of CY15. We anticipate 15 contract conversions in CY15, rising to 116 in CY16; and we forecast this to drive revenues of A$6.7 million in CY15 to increase to A$76.4 million in CY16. In November '14, 1-Page acquired 'BranchOut', a professional networking service with 820 million profiles built within the Facebook platform. This formed the basis of a proprietary database that now has over 1.1bn affiliated people in it, and 1PG offers an HR Sourcing service based on this asset that provides corporates with a compelling ROI over competing channels. The 1-Page team are San Francisco based and have substantial experience in US high growth tech companies. Following our recent visit, we have further increased our confidence in management. We recently initiated with a Speculative Buy and a A$6.37 target. Full research is available here: (VIEW LINK)
---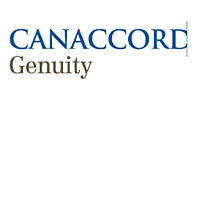 Canaccord Genuity Group is a leading independent, full-service financial services firm. Canaccord Genuity has been driven by an unwavering commitment to building lasting client relationships. We achieve this by generating value for our individual,...
Expertise
No areas of expertise