10% outperformance in 7 weeks
---
The ASX-listed stocks highlighted by some of Australia's leading fund managers at the 2017 Future Generation Investment Forum in May have defied seasonal weakness, and on average now gained 8.8% in the 7 weeks since the forum. This puts this interesting basket of stocks more than 10% ahead of the market. In the wire below we link to the original thesis from each of the contributing fund managers, as well as recent commentary on each stock.
Top of the leader board
The stand out, Mineral Deposits, highlighted by Gabriel Radzyminski of Sandon Capital, has now gained close to 30%, driven in part by a robust production update, and strong product market dynamics. The other stock he presented was Iluka, which is in the same subsector, has gained 6%, also supported by improving product market dynamics. 
Fund manager thesis on each stock
You can read a one-paragraph synopsis of the presentation given by each manager in the event coverage Livewire provided here. 
Additional recent commentary on each stock
Additional recent commentary from other contributors on each of these stocks can be accessed here.
Subscribe to Livewire for free
Join over 65,000 other investors that use Livewire, and receive our 'Trending on Livewire' morning note ay 7am each morning at no cost, by subscribing here. 
---

Never miss an update
Get the latest insights from me in your inbox when they're published.
---
---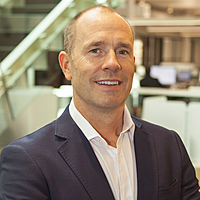 Alex happily served as Livewire's Content Director for the last four years, using a decade of industry experience to deliver the most valuable, and readable, market insights to all Australian investors.
Expertise