In its latest LMI Monthly Update Independent Investment Research discusses why LICs trade at a discount to NTA and highlights 13 LICs trading a discount of more than 5% to pre-tax NTA. It discusses some of the reasons LICs trade at a discount and looks at some potential catalysts for discounts to narrow. The report also takes a closer look at an international focused LIC trading at a discount, despite its proven investment strategy. 
13 LIC's trading at a discount
We have written a number of times about why LICs trade at premiums and discounts to NTA and believe there are many factors that can explain why LIC/LIT share prices diverge from pre-tax NTA.
These include, but are not limited to:
portfolio performance;
portfolio size (many subscale LICs/LITs trade at discounts);
marketing and communication efforts by the manager;
investor preferences;
overall share market sentiment; and
relative interest rate and yield differentials with competing investment opportunities.
Discounts and premiums can change over time, so in our report we compare current discounts/premiums against three averages. It is important to remember that some LICs/LITs may always trade at a discount for a variety of reasons including ongoing underperformance and subscale issues.
In the report we show all LICs/LITs in our coverage with a discount greater than 5% and also compare the April discount with the three-year average. There are no LITs, only LICs on the list. There are two things that stood out .
Firstly, the LICs with the six largest discounts all have market capitalisations under $100m. In our view, it is difficult for small scale LICs to generate the same level of interest as larger LICs and they are likely to have poor market liquidity. Our tables on the following pages show that many of the LICs with low market caps have large discounts.
Secondly, four of the LICs have options on issue. We have found that unexercised options can be a drag on LIC share prices until after the options are exercised. The reason for this is that options may be dilutive, as there is the possibility they may be exercised at a price lower than NTA. Before investing in LICs with outstanding options it is a good idea to calculate the diluted NTA.
---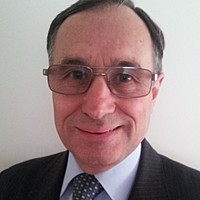 Independent Investment Research
Peter has 35 years' experience in the banking and finance industry, including 15 years as an equities analyst. Peter was a sector head in the equities research team at Morningstar with a focus on consumer and industrial companies.
Expertise