180 Markets: Movers and shakers
---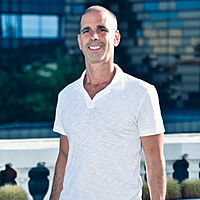 Certainly, one of the biggest market thematics is a return of inflation. We are seeing the spike in housing prices, wage growth, and commodity prices - not to mention the trillions of dollars of debt printed these past 12 months! Interest rates have moved up a quick 50 basis points and investors are taking notice. Over the past decade, investors have become so accustomed to lower (and lower) bond yields that any sharp move is greeted with swift market repercussions.

This trend is now flowing through to capital markets with the likes of this year's potentially largest IPO, Commodity producer 29 Metals. The company is offering between A$525.6mn – A$609.1mn and attracting heavy interest due to its diverse portfolio including the base metal juggernaut, copper. In the precious metal department, gold exploration has become rampant as the commodity price is hovering around U.S.$1,900 per ounce. Companies such as Mt. Monger Resources as well as Pacgold Limited are conducting their smaller IPO and will use proceeds to explore their tenement packages in the Mt. Monger region of Western Australia and the Northern Territory, respectively. Despite their differences in market capitalisations, the common factor of these businesses is a hedge against further inflation.
TODAY'S TRADING HALTS

CASTILLO COPPER (ASX: CCZ) is currently in a trading halt pending an announcement regarding a capital raise. STRAKER TRANSLATIONS (ASX: STG) is currently in a trading halt pending an announcement regarding a capital raise. Straker Translations is conducting a $20M by way of a fully underwritten Placement to institutional and professional investors as well as an accelerated non renounceable entitlement offer. New shares are to be issued at $1.90 per share. Ord Minnett and Bell Potter are joint lead managers to the transaction.
WHAT'S HOT


***The above is stocks we have noticed to be rising based on price and volume***
Estrella Resources (ASX: ESR) hit an intraday high of $0.086 this morning, trading in excess of $8M of volume in under the first hour of trade on the back of announcing a thick massive sulphide intersection at its flagship Carr Boyd project. Estrella Resources intersected 6.75m of massive nickel-copper-iron sulphides within a broad zone of sulphide rich mineralization at Carr Boyd. Estrella Resources has also secured full underwriting of its listed options ASX: ESRO which are exercisable at $0.05 on or before 27 June 2021.
Alligator Energy (ASX: AGE) hit an intraday high of $0.04 this morning, trading almost $1M of volume in the first hour of trade. Alligator Energy recently acquired an exploration license with existing uranium mineralisation which is adjacent to its existing flagship Samphire Project. Alligator Energy recently raised $1.6M through a single tranche Placement at $0.007 with a 1:2 attaching AGEOB – 180 Markets was the sole lead manager to the transaction.
Amplia Therapeutics (ASX: ATX) hit an intraday high of $0.35 this morning on the back of announcing new data that their AMP945 improves survival in pancreatic cancer. The new data shows that Amplia's Focal Adhesion Kinase (FAK) inhibitor AMP945 is able to improve the anticancer activity of combined gemcitabine and Abraxane in an animal model of aggressive pancreatic cancer. 
WHAT'S NOT

***The above is stocks we have noticed to be falling based on price and volume***

Keypath Education International INC. (ASX: KED) listed today after raising $212M through Macquarie Capital and Shaw and Partners.  The IPO was offered at $3.71 but has traded disappointingly, currently down to $3.55 or down by 4.3%. Keypath has experienced strong growth over recent years. Keypath is a leading global education technology provider. The proceeds of the IPO will be supporting the delivery of its growth strategy which includes its growing enrolments, improving retention in current programs and expanding program offerings with its exisiting university partners.
Gas2Grid (ASX: GGX) traded down this morning 33% - $0.002 - on the back of an announcement that its Service Contract 44 ("SC 44") in the Philipines would be terminated for failing to comply with all the requirements set forth in the extension of the Technical Moratorium. The Company will be seeking a reconsideration of that decision of the Department with assistance of its legal advisers in Manila.
Rumble Resources (ASX: RTR) fell this morning to $0.42 and trading over $8.5M of volume on the back of an announcement of Assay results from the remaining 24 drill holes from the Chinook prospect, confirming the Earaheedy zinc discovery in Western Australia. The new drilling results have allowed the RTR team to formulate an initial interpretation of a new sedimentary exhalative (SEDEX) variant geological model for the Earaheedy project
Surefire Resources (ASX: SRN) fell this morning to $0.02, trading over $1M of volume, after announcing further massive gold intersections at its flagship Yidby Gold Project. Surefire Managing Director Vladimir Nikolaenko commented: "The Company continues to generate very thick intersections of gold mineralisation at Yidby Road, that also includes high-grade intervals. "We have identified multiple mineralised structures across a >200m corridor and the deposit has only been drilled over a 200m strike length open to the north, south and at depth. 
Never miss an insight
Enjoy this wire? Hit the 'like' button to let us know. Stay up to date with my content by hitting the 'follow' button below and you'll be notified every time I post a wire. Not already a Livewire member? Sign up today to get free access to investment ideas and strategies from Australia's leading investors.

---
Four reasons to register for Livewire's 100 Top-Rated Funds Series

Register now if you want:
· To get first access to a list of Australia's 100 top-rated funds
· Detailed fund profile pages to help you compare performance, fees, and philosophy
· Exclusive in-depth interviews with expert researchers from Lonsec, Morningstar and Zenith.
· One-on-one videos and articles with 16 of Australia's best fund managers
........
Important Notice This report has been prepared and issued (in Australia) by 180 Markets Pty Ltd ACN 638 381 129 is an authorised representative (AR No. 001280199 of Pursuit Capital Pty Ltd ACN 136 717 283 (AFSL. 339211). The report remains the property of 180 Markets Pty Ltd. No material contained in this report may be reproduced or distributed, except as allowed by the Copyright Act, without the prior written approval of 180 Markets Pty Ltd. This report is subject to the disclosures and restrictions set out below. No Advice Notice The content of this report is not a recommendation to any particular individual and has been prepared without taking account of the objectives, needs, financial and taxation situation of any particular individual. The content of this report should never in any way be considered financial advice of either a general or specific nature. For this reason, you should, before acting on the content, consider the appropriateness of it having regard to your objectives, needs, financial and taxation situation and if necessary, seek appropriate independent financial and taxation advice. If the content relates to a particular financial product, you should obtain a Product Disclosure Statement (PDS) or prospectus relating to the product and consider it before making any decision about the product. 180 Markets Pty Ltd does not guarantee the performance of any particular stock mentioned in this report. The One Eighty Report is supposed to be of an informative nature. The One Eighty Report endeavours to highlight stocks which have been trading on high volumes, stocks which have risen or fallen significantly as well as other related market activity which 180 Markets Pty Ltd and its associates believe may be of interest to the readers of this report. Past performance is not a reliable indicator of future performance. 180 Markets Pty Ltd, and its related bodies corporate, do not accept any liability for any loss or damage arising out of the use of all or any part of this report and do not warrant that any projections or forecasts, which are subject to assumptions and uncertainties, will be met. General Disclosure & Conflict of Interest 180 Markets Pty Ltd and its associates (as defined in Chapter 1 of the Corporations Act 2001), officers, directors, employees and agents, from time to time, may own or have positions in securities of the company(ies) in this report and may trade in the securities mentioned either as principal or agent or may be materially interested in such securities. This may include providing equity capital market services to company(ies) in this report, holding a position in the securities or acting as principal or agent. 180 Markets Pty Ltd and its associates therefore may benefit from any increase in the price of those securities. The Author of this Report, 180 Markets Pty Ltd declares that it may receive compensation from companies mentioned in this report and 180 Markets Pty Ltd does and seeks to do business with companies mentioned in the report. As a result, investors should be aware that the firm may have a conflict of interest that could affect the objectivity of this report. Investors should consider this report as only a single factor in making their investment decision. Electronic Communication Disclaimer The information contained in this email is confidential and is intended solely for the addressee. If you are not the named addressee, you must not disclose or use in any way the information in the email. If you have received this email by mistake, please notify the sender immediately by reply e-mail and delete this email and destroy any printed copy. 180 Markets Pty Ltd ACN 638 381 129 is an authorised representative (AR No. 001280199 of Pursuit Capital Pty Ltd ACN 136 717 283 (AFSL. 339211) believes that the information contained in this message and its attachments have been obtained from reliable sources (asx.com.au) and that any estimates, opinions, conclusions or recommendations are reasonably held at the time of compilation. No warranty is made as to the accuracy of the information in this message and, to the maximum extent permitted by law, 180 Markets Pty Ltd disclaims all liability for any loss or damage which may be suffered by any recipient through relying on anything contained or omitted from this.
---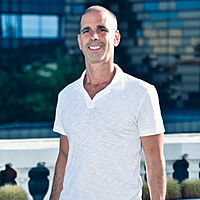 CEO and Co-Founder
180 Markets
Greg is Co-founder of 180 Markets which gives access to Australia's hottest IPOs and Placements. Previously Greg has spent over 20 years as a professional hedge fund investor, including with P Schoenfeld Asset Management and Credit Suisse, in...