2 property sectors with long-term potential
---
Travelling to Japan is always something to savour. The people, culture, food and experiences are wonderful. And the opportunity to be there during the final stages of the rugby world cup was even better.
Well, mostly. Losing to the English is never easy (I'm a Kiwi by birth), but when beaten by a better team one must be humble and attempt to limit public displays of sadness, assisted by the consumption of local delicacies such as Asahi or Kirin.
My most recent trip reiterated the long-term potential we first identified in the country six years ago. The numbers really do tell the story. In 2013, I attended a presentation on the growth outlook for Japanese international tourism which claimed that, after a low of six million inbound visitors in 2011 (due to the earthquake), by 2020, when Tokyo would host the Olympics, visitors would increase more than three-fold to 20 million.
Further research emboldened our view. As a result, we began investing in Japanese REITs specialising in hotel real estate (a REIT sector subset unavailable in Australia). At the time, this asset class provided above-JREIT market average distribution yields and was a perfect fit for APN's Asian REIT Fund and its focus on reliable, steady distributions.
In essence, fund investors were being handsomely rewarded while they waited for the expected growth in tourism. That duly came, at a far quicker rate than the Japanese Government or I expected. This year, inbound visitors are expected to exceed 32 million, with 35 million inbound visitors forecast for 2020.
That was the first arm to our Tokyo investment case. The second concerned the world's largest office market.
In 2013, Tokyo's central five wards (CBD) office vacancy rate was over 7.3%, falling from a high over 9.0% in 2011. There were signs the Tokyo economy was improving and office supply was limited. As a result, we invested in several JREITs with a focus on owning quality Tokyo office properties.
As at October the five wards vacancy rate sits at 1.6%. After years of benign or negative rental growth, negotiation power has shifted to landlords, who have benefitted in two ways. First, lower vacancy rates mean higher occupancy. Landlords are now collecting more rents from more tenants. Second, those rents are going up (for 70 months in a row!). Over the past five years, rents have risen by an average of around 35% and while this growth is slowing further upside is expected.
As in other countries, the low interest rate environment has seen a revival of interest in REITs, with JREITs at the forefront. In the year to October, JREITs delivered a total return of 34% (local currency).
Since first coming to Japan in 2007, I've seen a lot of changes. Each trip entails new experiences. While I missed the devastating Typhoon Hagibis, a major storm meant an eight-hour trip from the airport to my hotel. I also witnessed queues of several hundred for the gents and only a handful for the ladies. The bathroom facilities at Yokohama stadium were no match for the renal efficiencies of the Bok, Kiwi, Pom and Welsh rugby supporters. This was also my first experience of a live game where the sport wasn't the main topic of discussion (at least amongst the male audience).
And the scrum and mauls I encountered as the locals wedged themselves onto trains was something to behold. If we are to avoid Japan (or England who are developing these skills thanks to Eddie Jones) in the final at the next Rugby World Cup, the All Blacks and Wallabies must surely incorporate this into their training regimes.
One thing, though, remains unchanged. Whilst other areas of Japan suffer from population decline and economic stagnation, Tokyo is a class apart, a genuine global city and economic powerhouse with a growing population. I fully expect it to continue to underpin the regular income stream it has delivered to our investors over many years.
Personally, and professionally Tokyo gets a big thumbs up from me.
Want access to a steady stream of reliable income?
To find out more about the income options that APN Property Group provides, please click the 'contact' button below.
........
This article has been prepared by APN Funds Management Limited (ACN 080 674 479, AFSL No. 237500) for general information purposes only and without taking your objectives, financial situation or needs into account.
---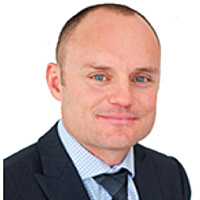 Head of Real Estate Securities
APN Real Estate Securities (part of Dexus)
Pete joined APN in 2006 and in January 2019 transitioned into his new role, becoming responsible for management of APN's suite of real estate securities funds. Pete is now also the dedicated Fund Manager of the APN AREIT Fund
Expertise