The biggest lesson from 35 years of investing
---
Working on a trading desk in the City of London on Black Monday 1987, David Polak from Capital Group felt the world really was falling apart. But nearly 31 years later, the carnage of Black Monday is barely visible on a chart of equity returns.
"It will have been many people on that day who decided that investing in equities wasn't for them, and they will have lost out on a great deal."
Watch the full video or read the transcript below to hear David explain the biggest lesson he's learned in nearly 35 years in the markets.
Gain insight into Capital Group's history, philosophy, people, and unique approach to investment management - The Capital System - by exploring Capital Group in more detail.
Transcript
Lessons from 35 years of investing
Yes, 35 years in the market does deliver some lessons, and some of them quite humbling. I think the biggest lesson is to stay the course and be focused on the long-term. And, when you might have an economic downturn or downturn in markets to think far enough ahead to see that as an opportunity and stay invested. Often the times when you feel most like getting out of the markets is the time when you shouldn't.
And, if we think about 2008 and 2009 and people who actually not only stayed invested but invested more in the bottom of those markets have seen fabulous returns if they put them into the right areas. And, often as not they would've seen fabulous returns even if they put them into average areas. So, staying the course for the long term is probably the biggest lesson that I've derived from 35 years in the market.
Overcoming adversity in market downturns
I first came into the stock market in 1986, and in 1987 I was at a trading desk on Black Monday, and it really did feel as if the world was falling apart. I was very privileged to be in a high paying job in the city of London at the time. And, on that particular Monday, I thought that my time was up. I hadn't been there for very long. I think I felt that I'd been found out. I had imposter syndrome. I thought it was all over.
And, when you look back on it, you can barely see Black Monday in terms of the long term chart of equity investment. It will have been many people on that day who decided that investing in equities wasn't for them, and they will have lost out on a great deal. They would have lost out maybe on a more dignified retirement. They maybe would've sent kids to school that otherwise they couldn't have done.
So, the biggest lesson I've learned is not to panic in the short term, which is really easy to say on video, very hard to do. But, try to stay focused and invested and the moments when you feel really, really sick to your stomach, that is almost always the right time to be buying more and getting more exposure to equities in the long term.
__________________________________________________________________
Past results are not a guarantee of future results.
This information below is issued by Capital Group Investment Management Limited (ABN 73 164 174 501), a company regulated by the Australian Securities and Investments Commission. Capital Group Investment Management Limited is a member of Capital Group.
Risk factors you should consider before investing:
The value of shares and income from them can go down as well as up, and you may lose some or all of your initial investment. If past results are shown, such figures are not predictive of future results.
Risk factors that may influence the value of an investment in the Funds include, but are not limited to, (i) increased risks of emerging markets, (ii) risk of decline in the price of equities and bonds in response to certain events directly affecting the companies whose securities are owned by the Fund as well as general economic conditions; overall market changes; political, social or economic instability; and currency fluctuations, (iii) interest rate risk as the market value of bonds generally vary inversely with the level of interest rates, (iv) credit risk as the creditworthiness of the Fund's investment can impact the investment's ability to meet its obligations, and (v) derivatives risks.
The information provided is of a general nature and does not take into account your objectives, financial situation or needs. Before acting on any of the information you should consider its appropriateness, having regard to your own objectives, financial situation and needs.
While Capital Group uses reasonable efforts to obtain information from sources which it believes to be reliable, Capital Group makes no representation or warranty as to the accuracy, reliability or completeness of the information. This communication is neither an offer nor a solicitation to buy or sell any securities. It is not intended to be comprehensive or to provide investment, tax or other advice.
© 2018 Capital Group. All rights reserved.
---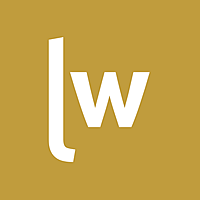 Livewire Exclusive brings you exclusive content from a wide range of leading fund managers and investment professionals.
Expertise